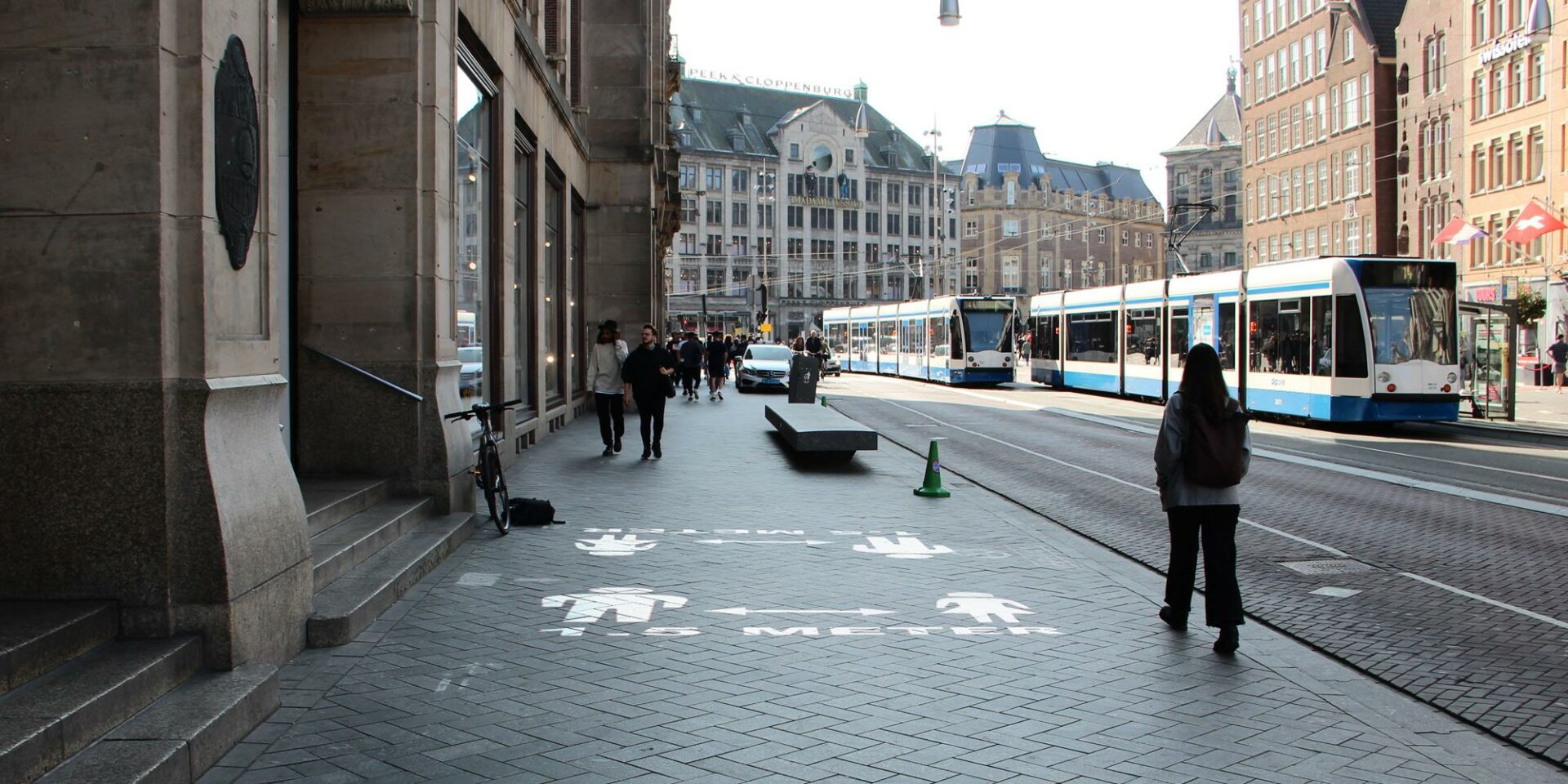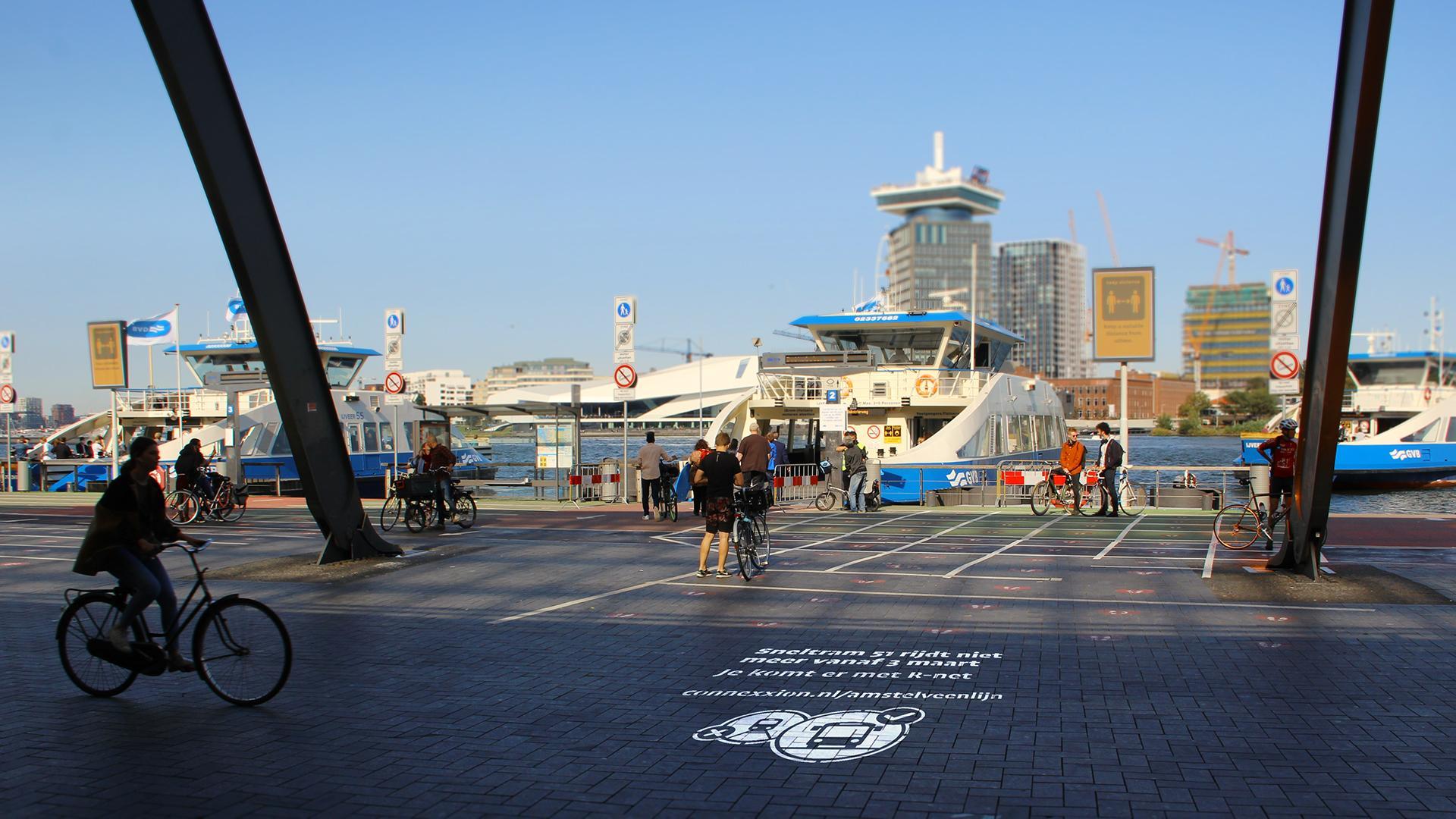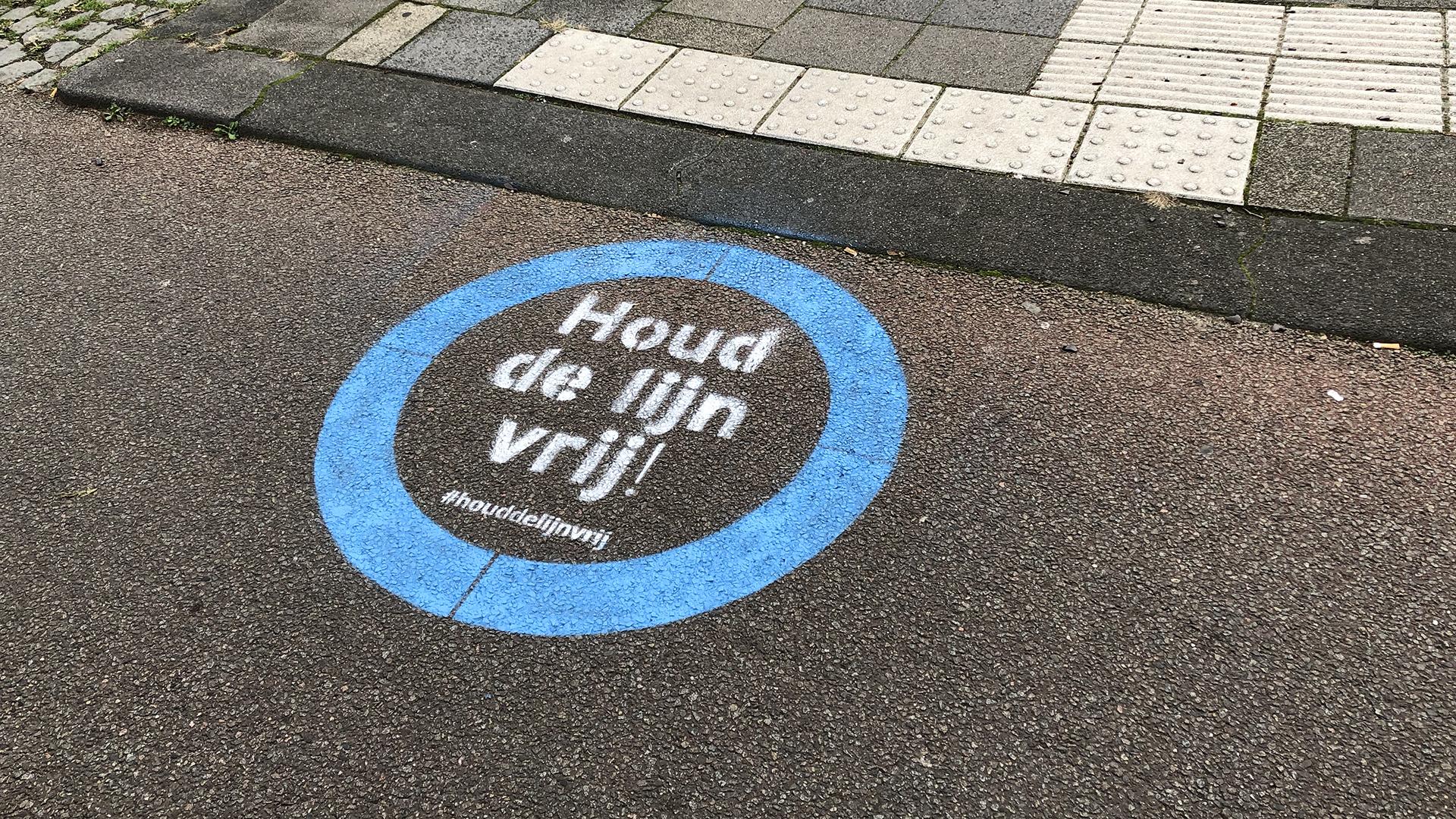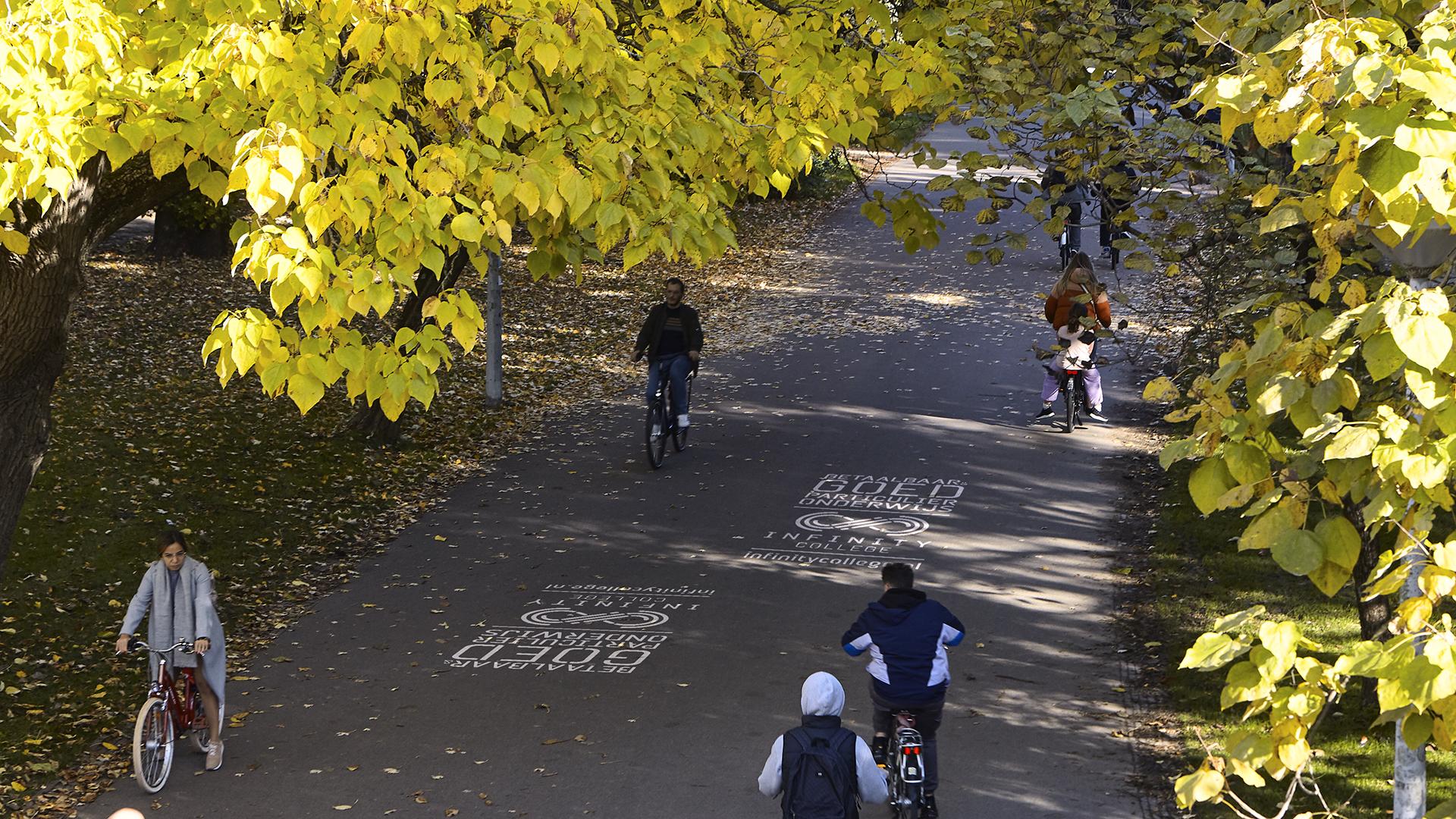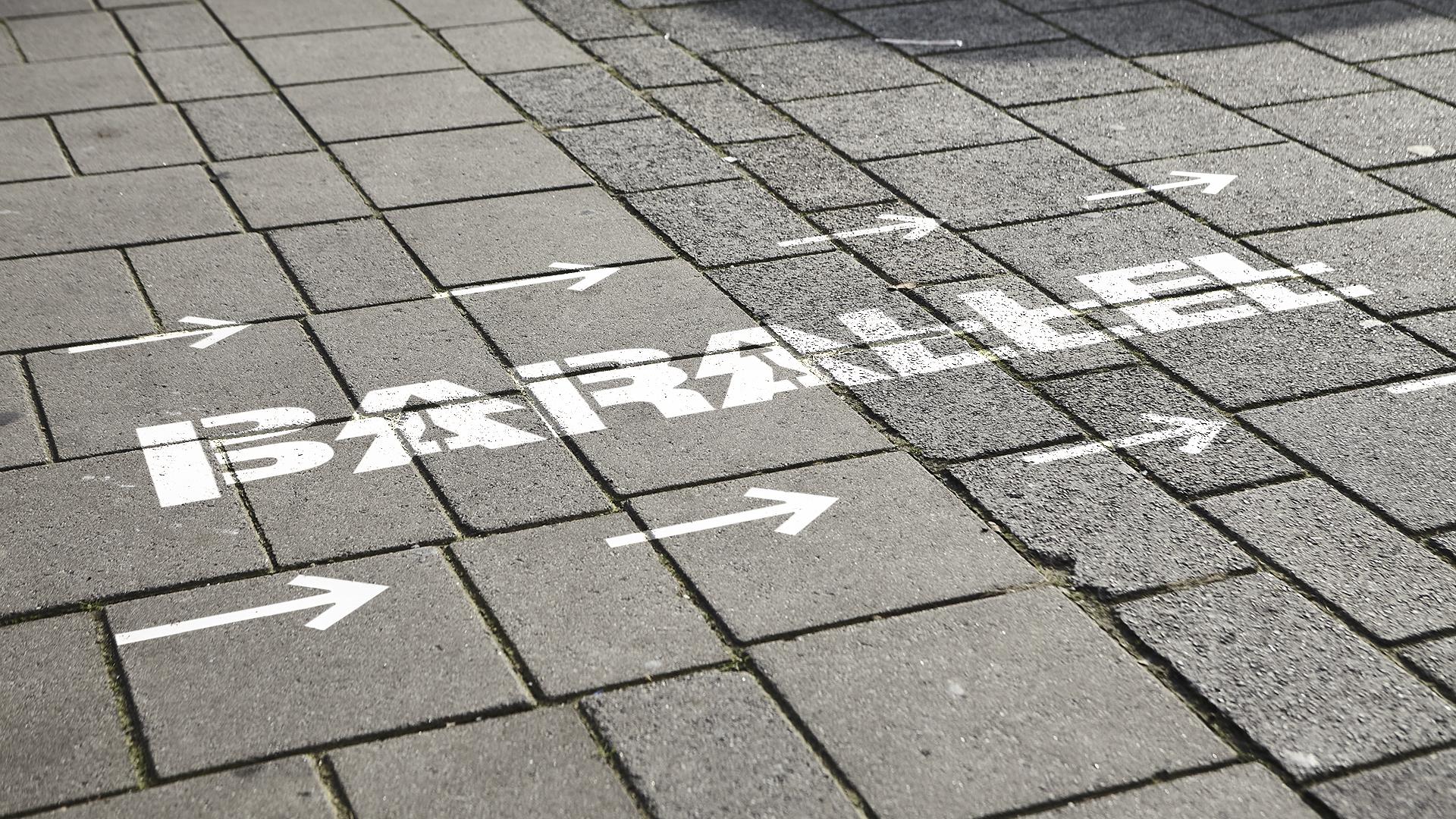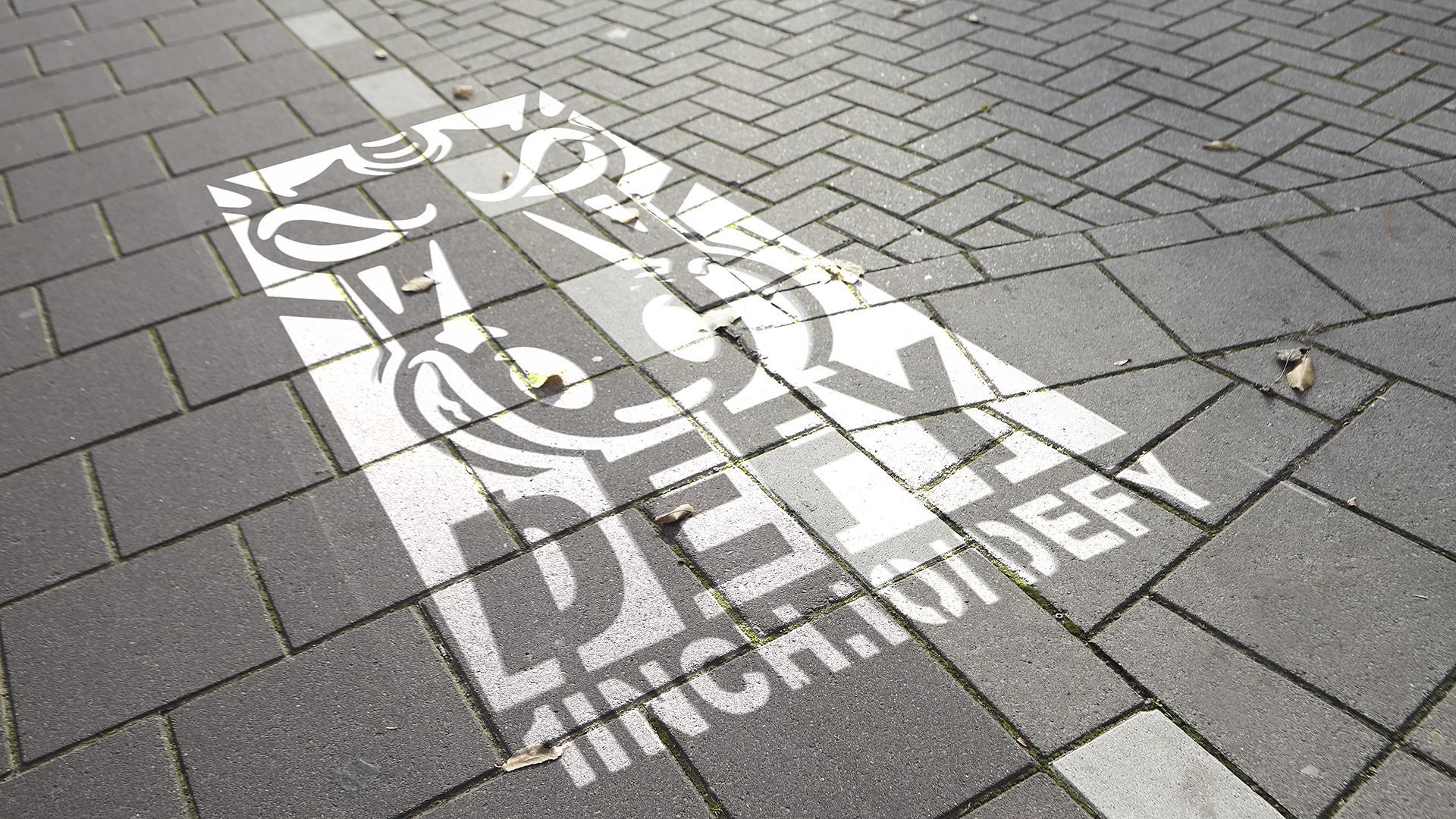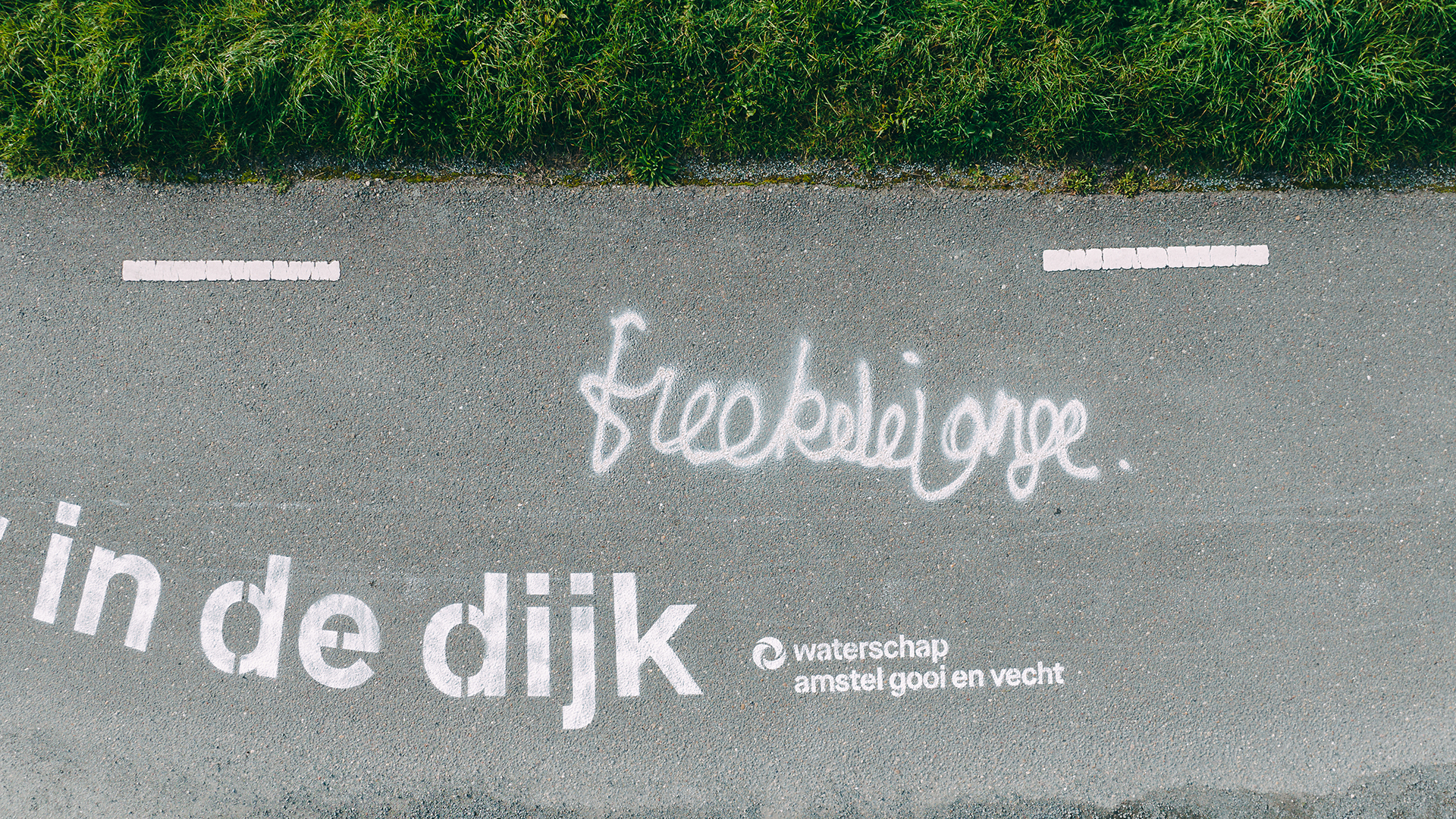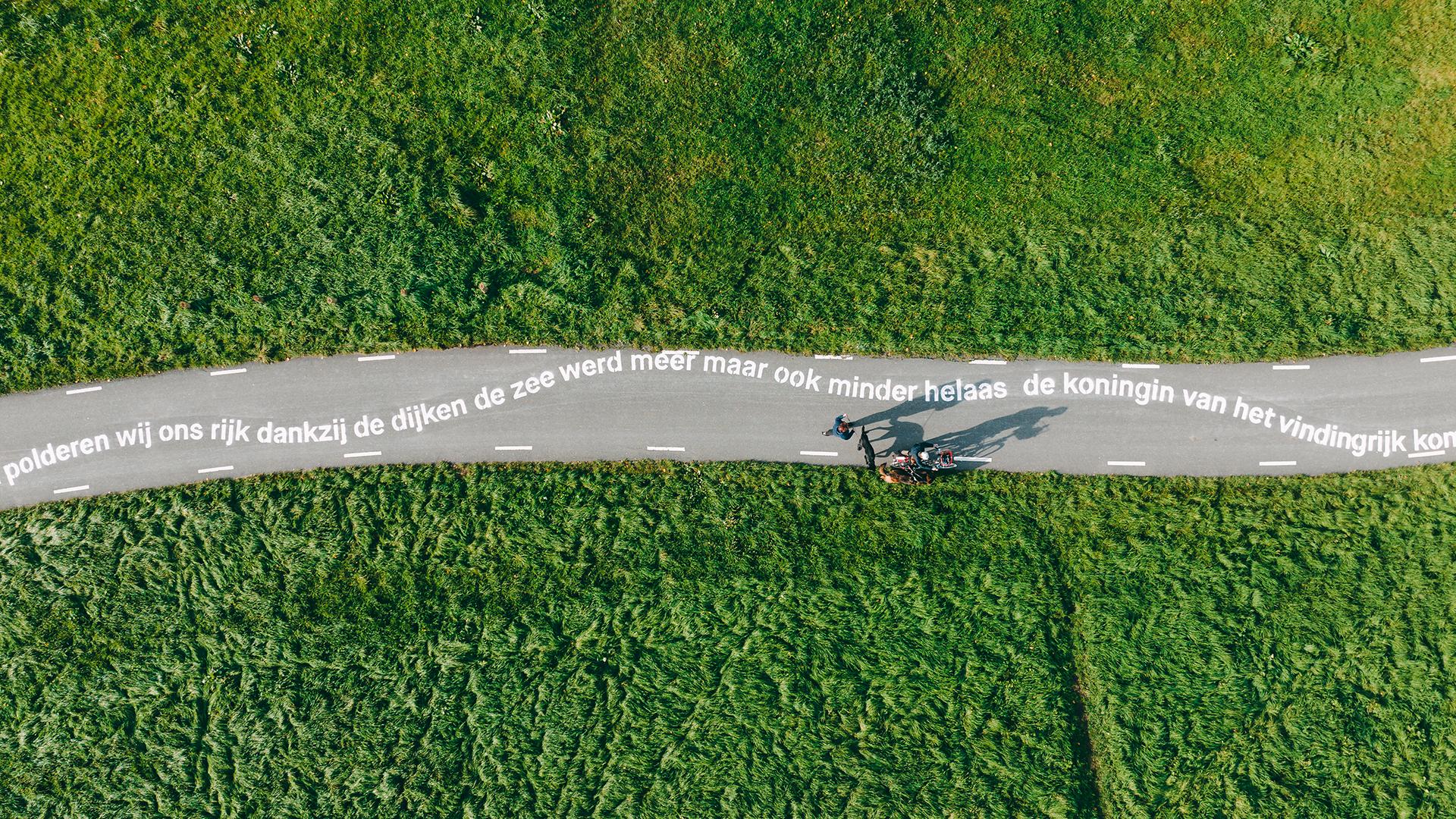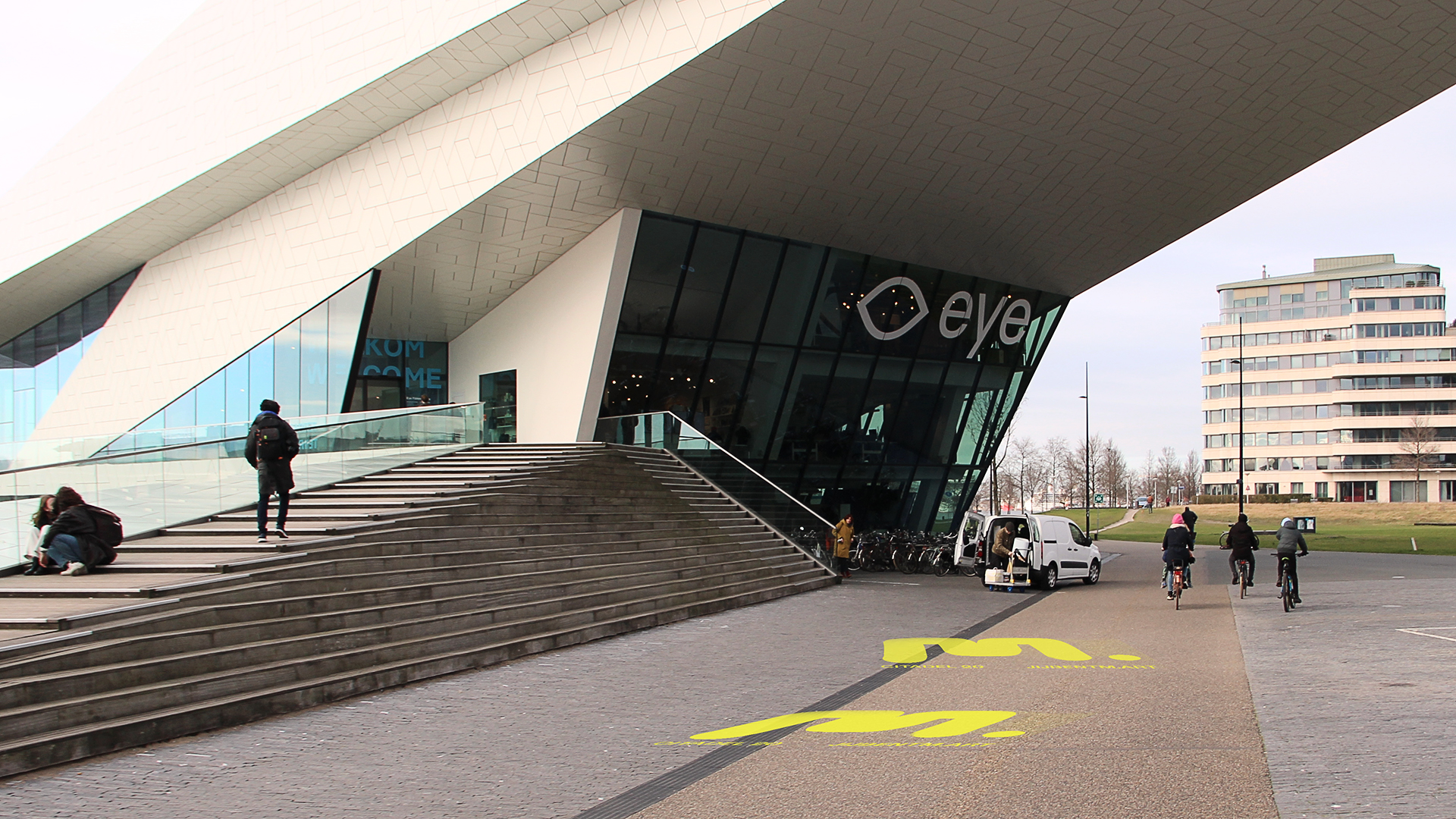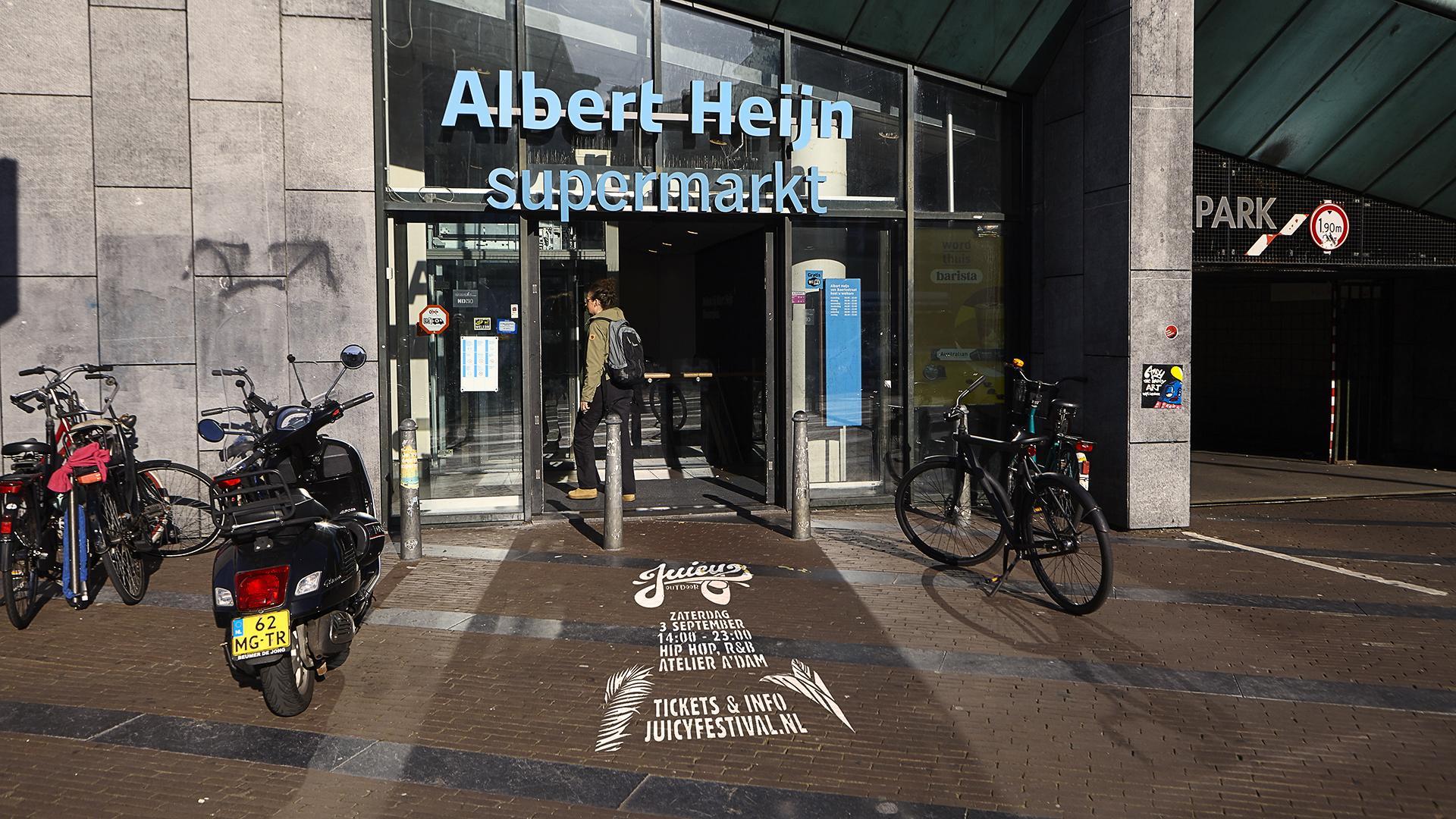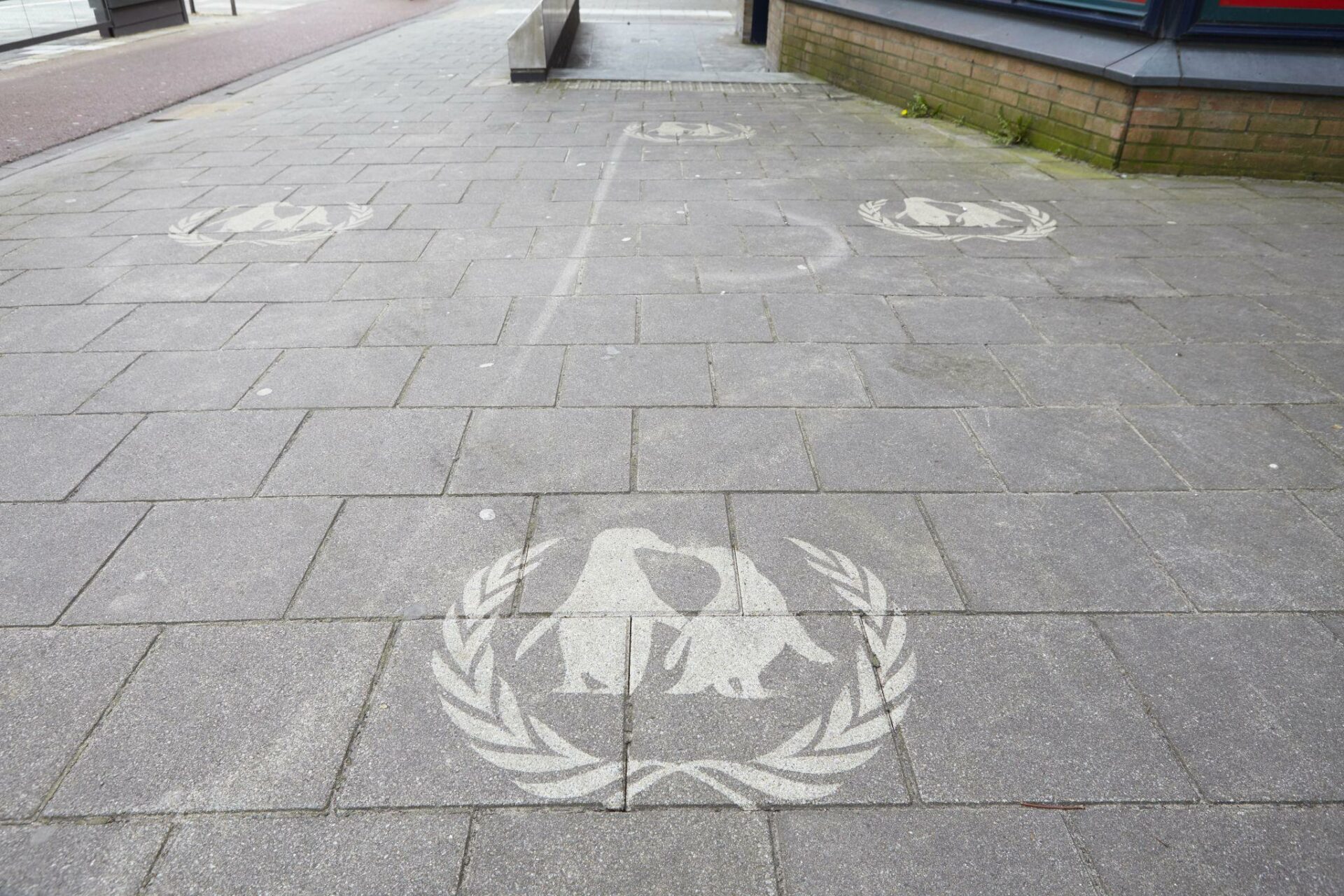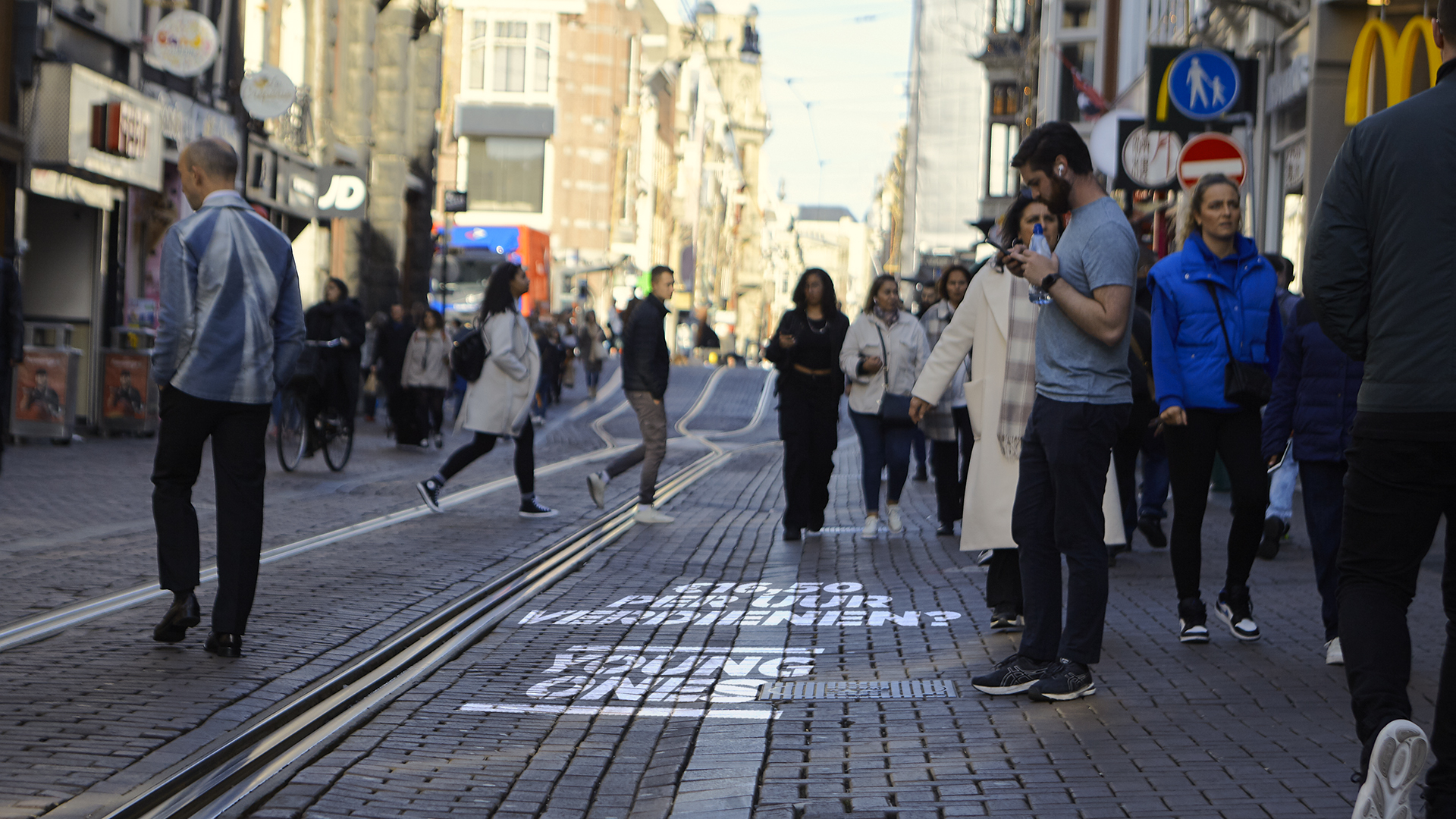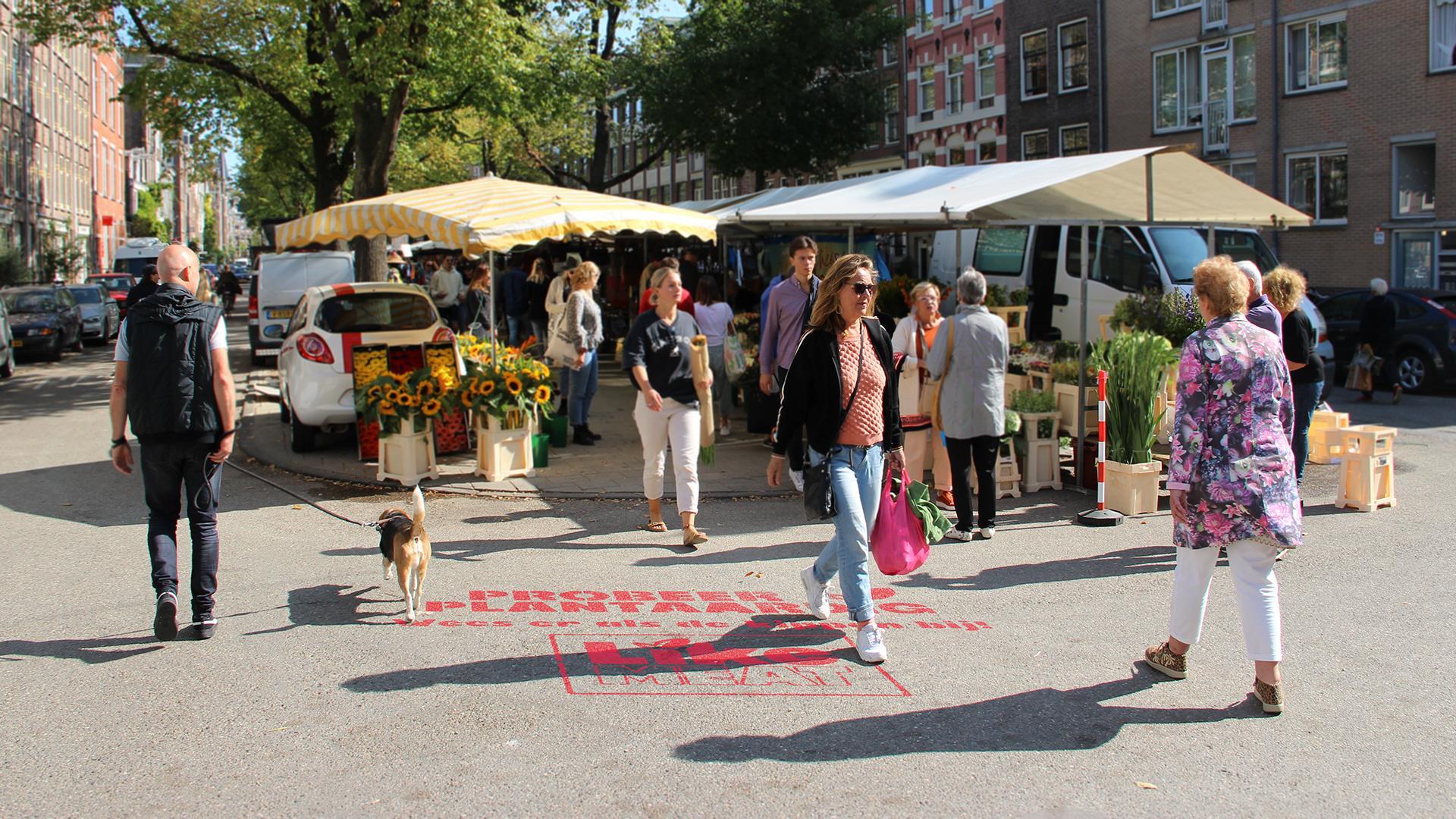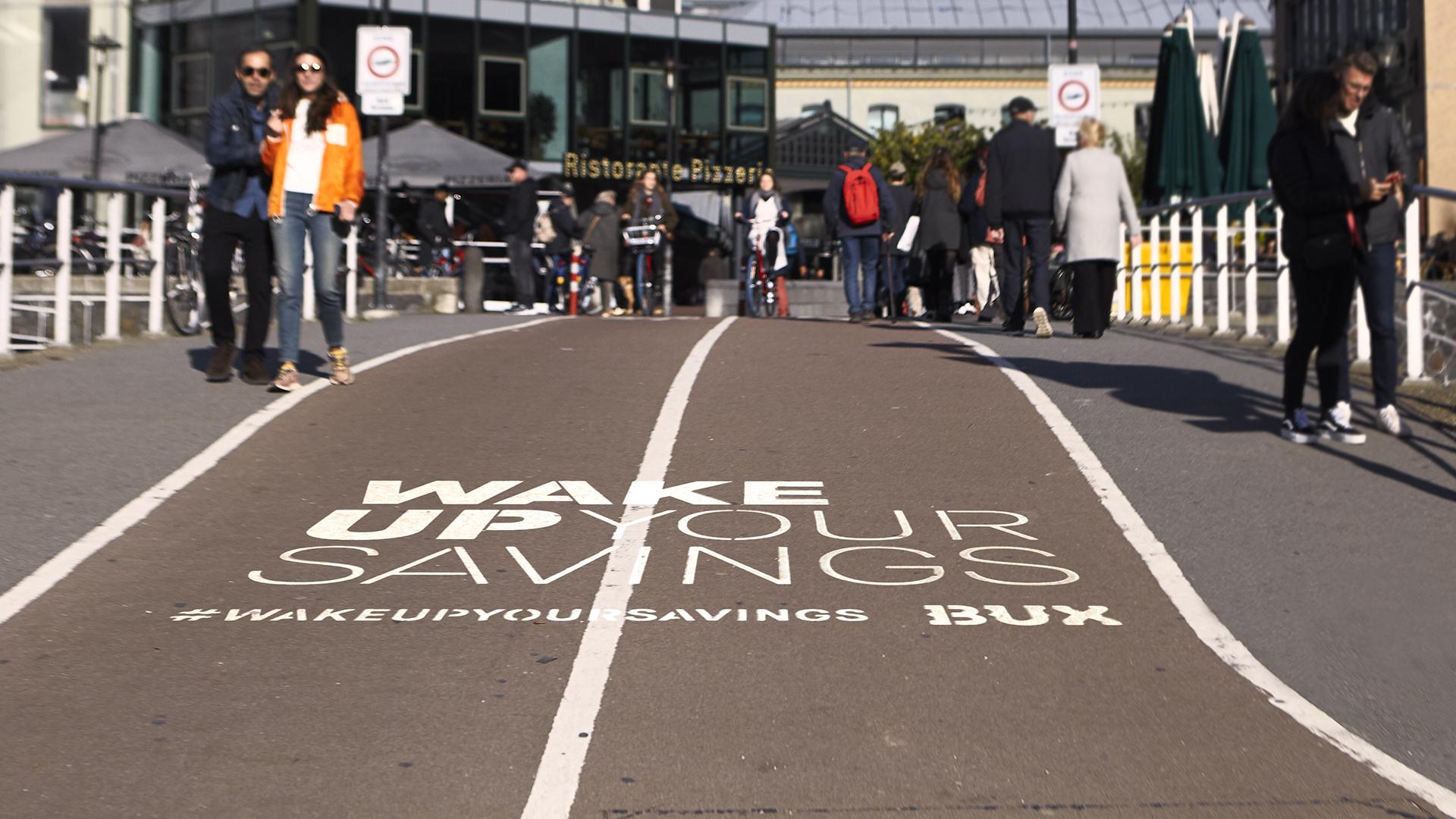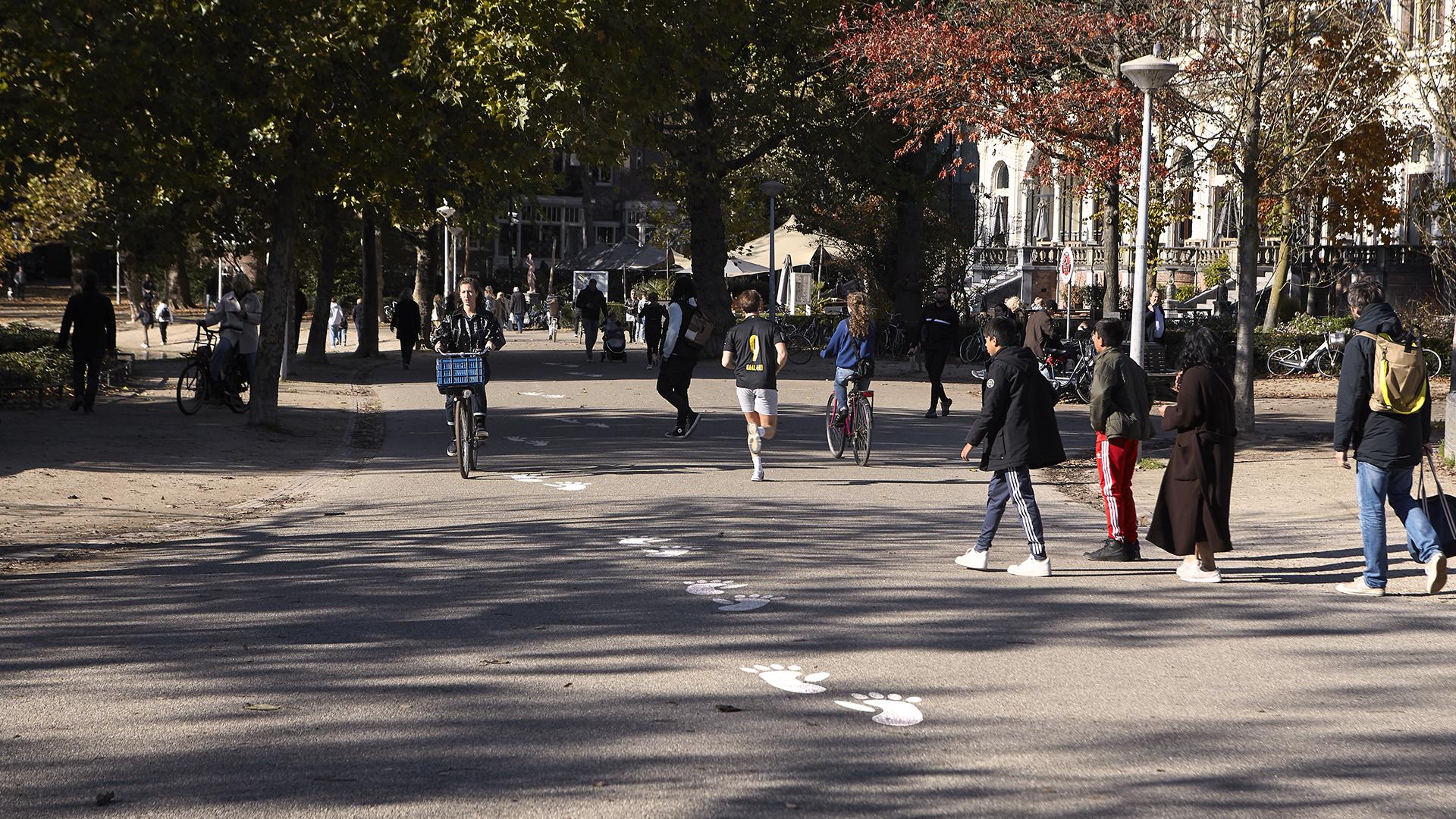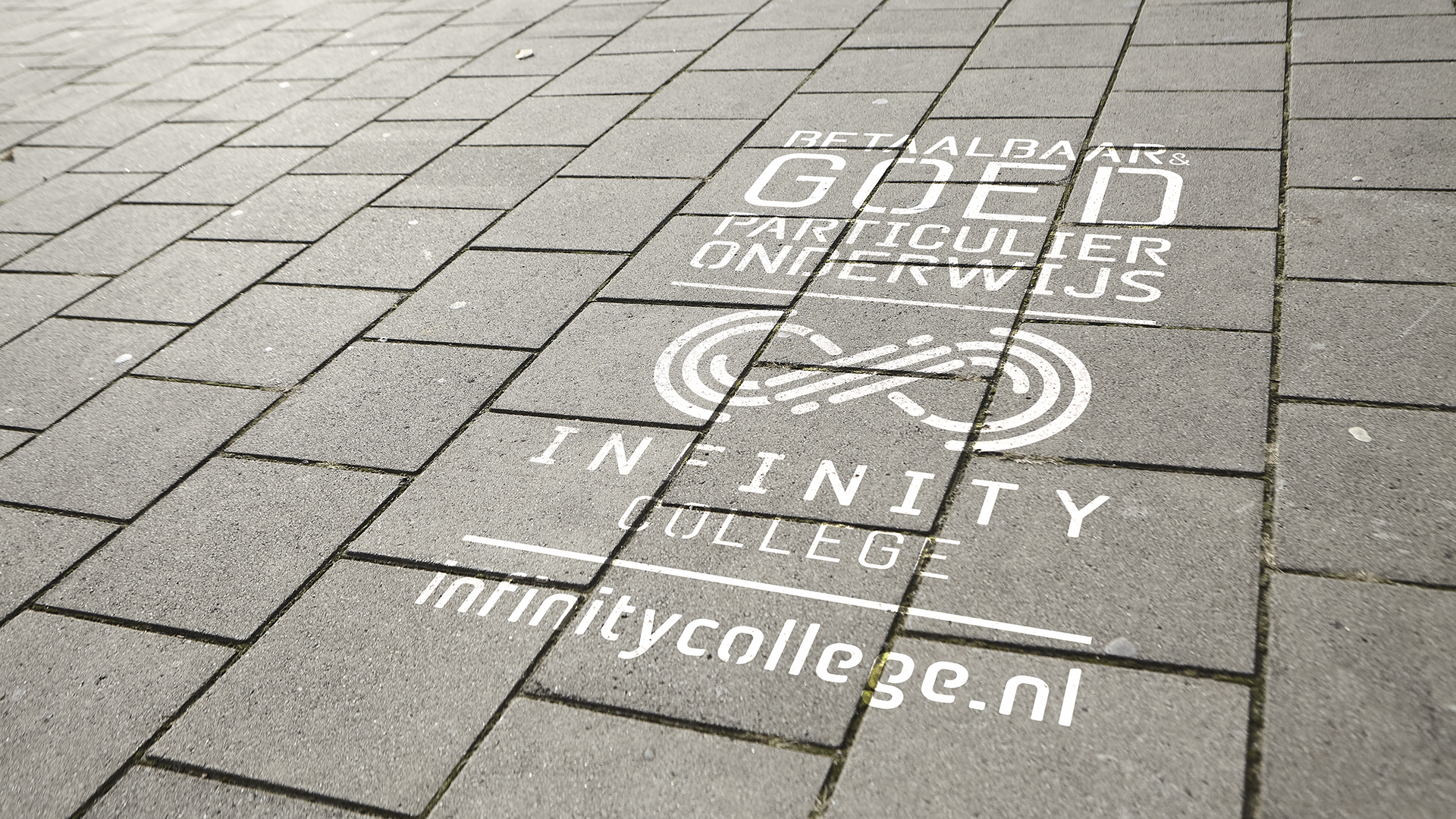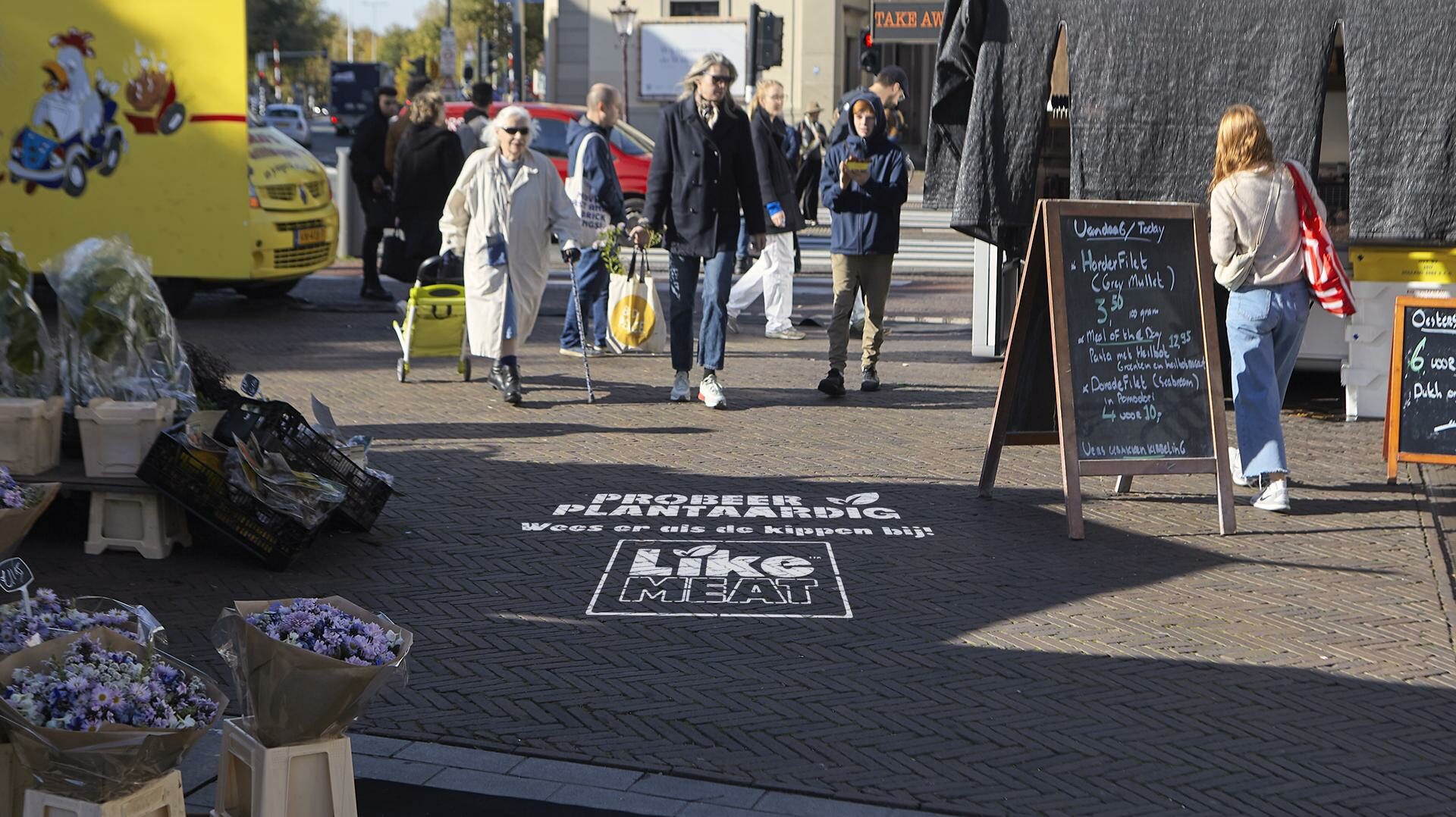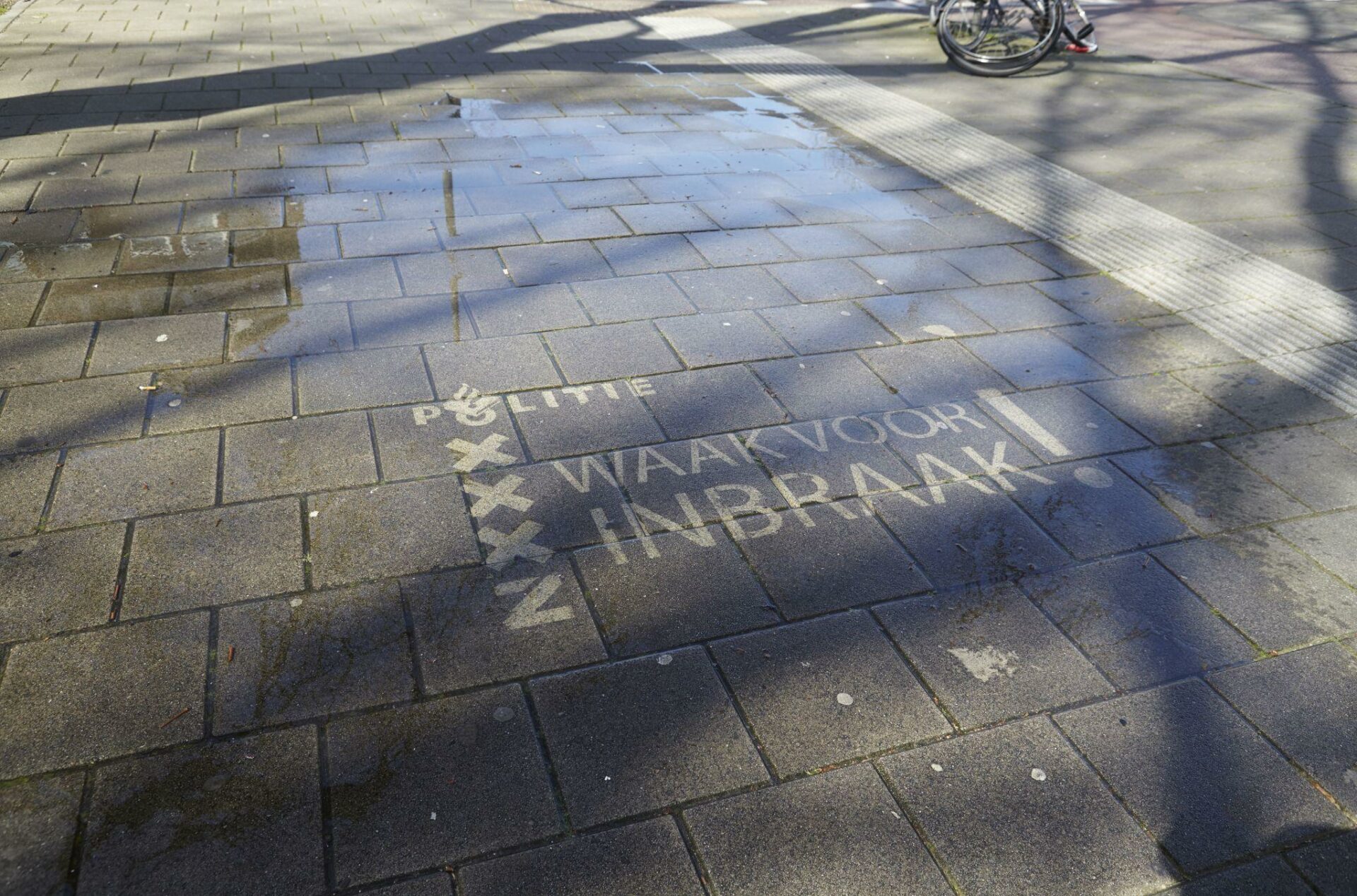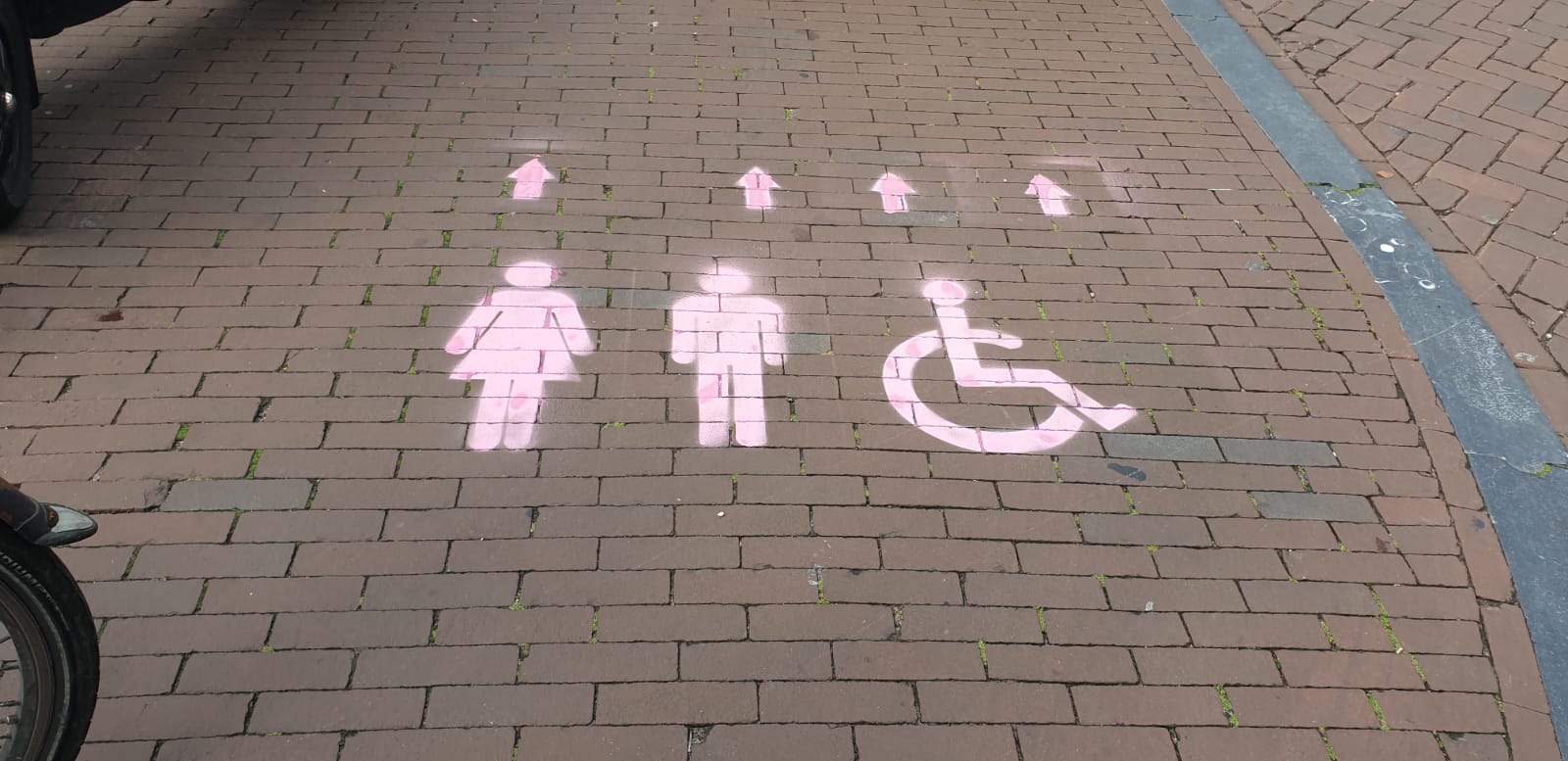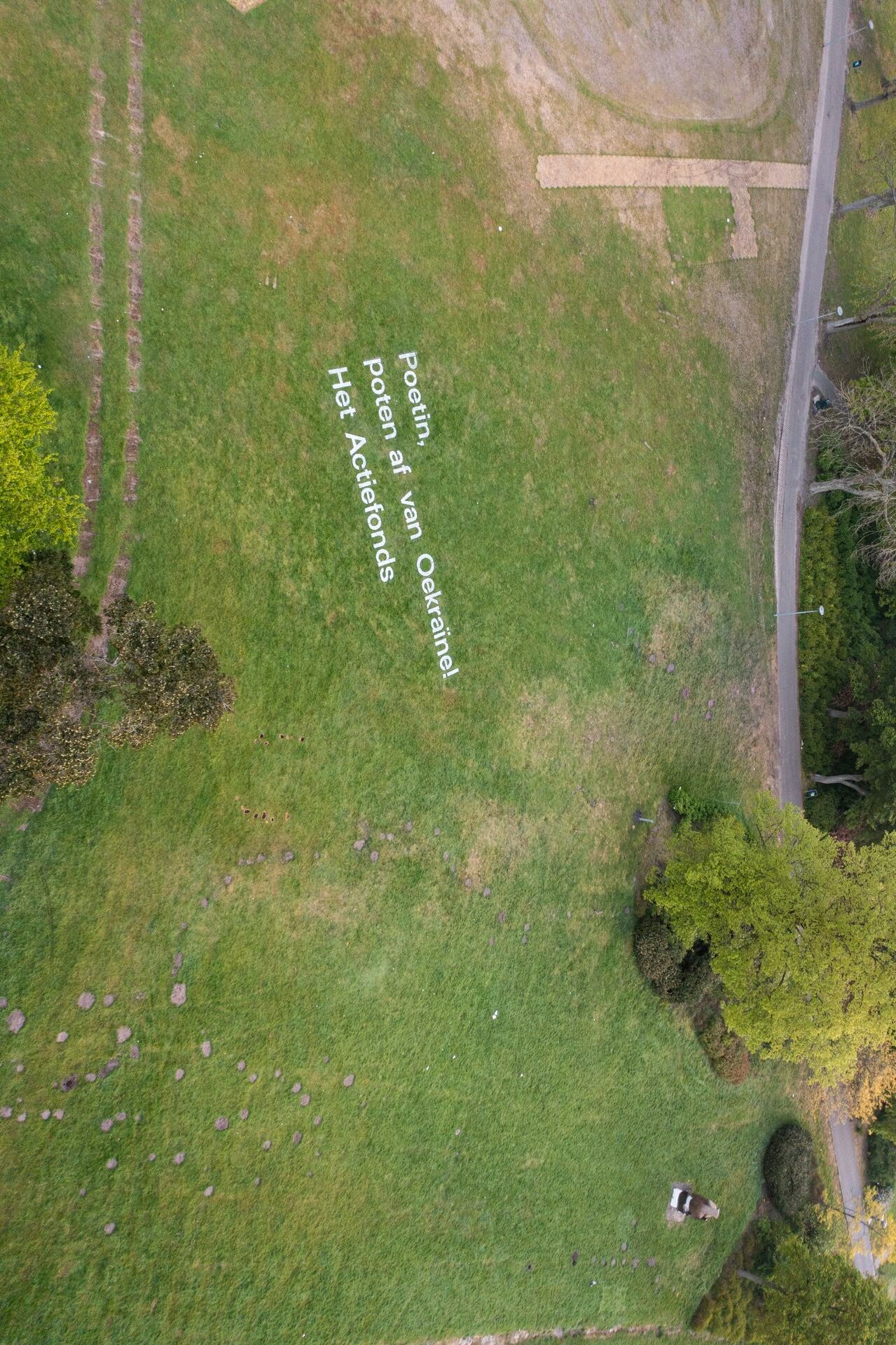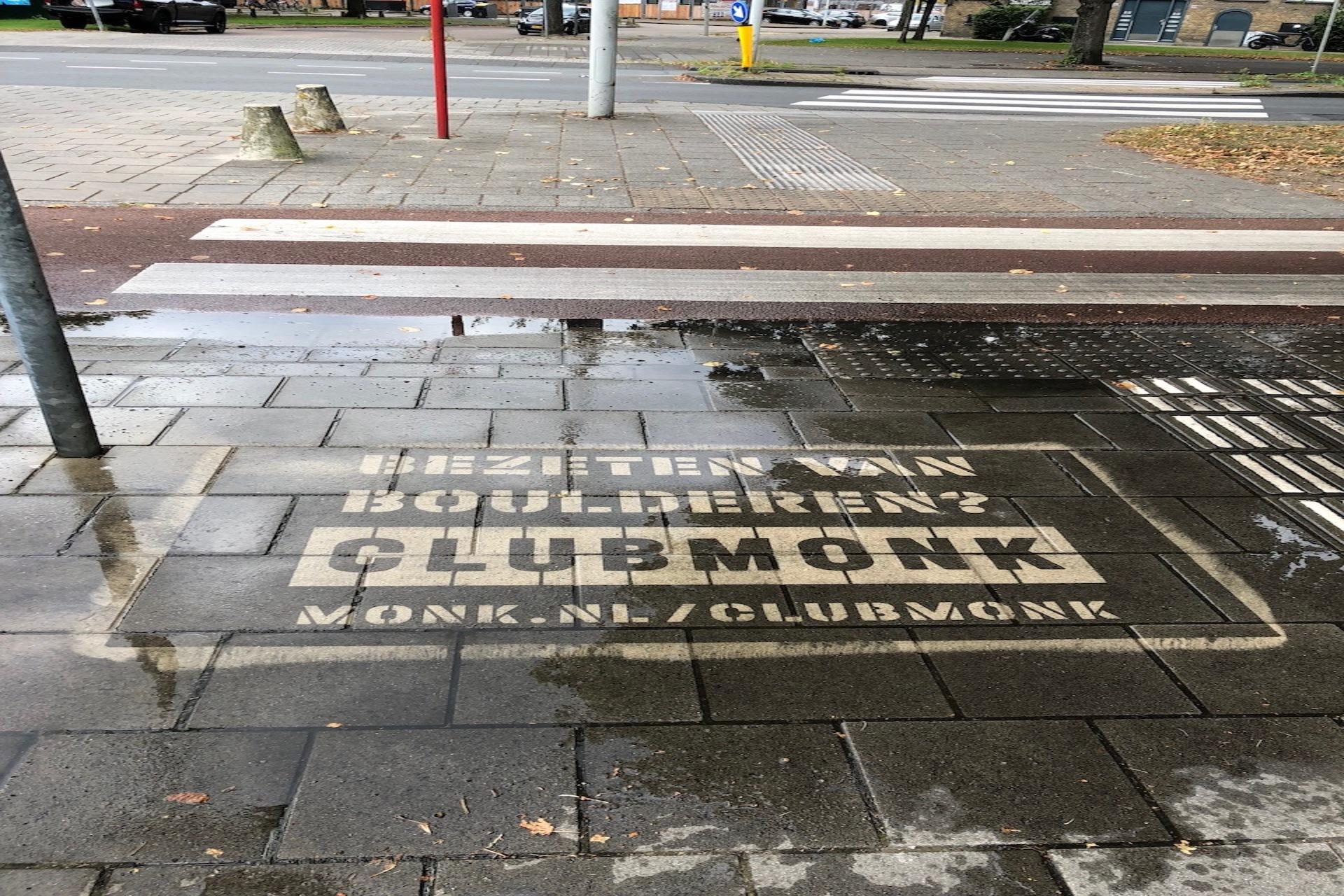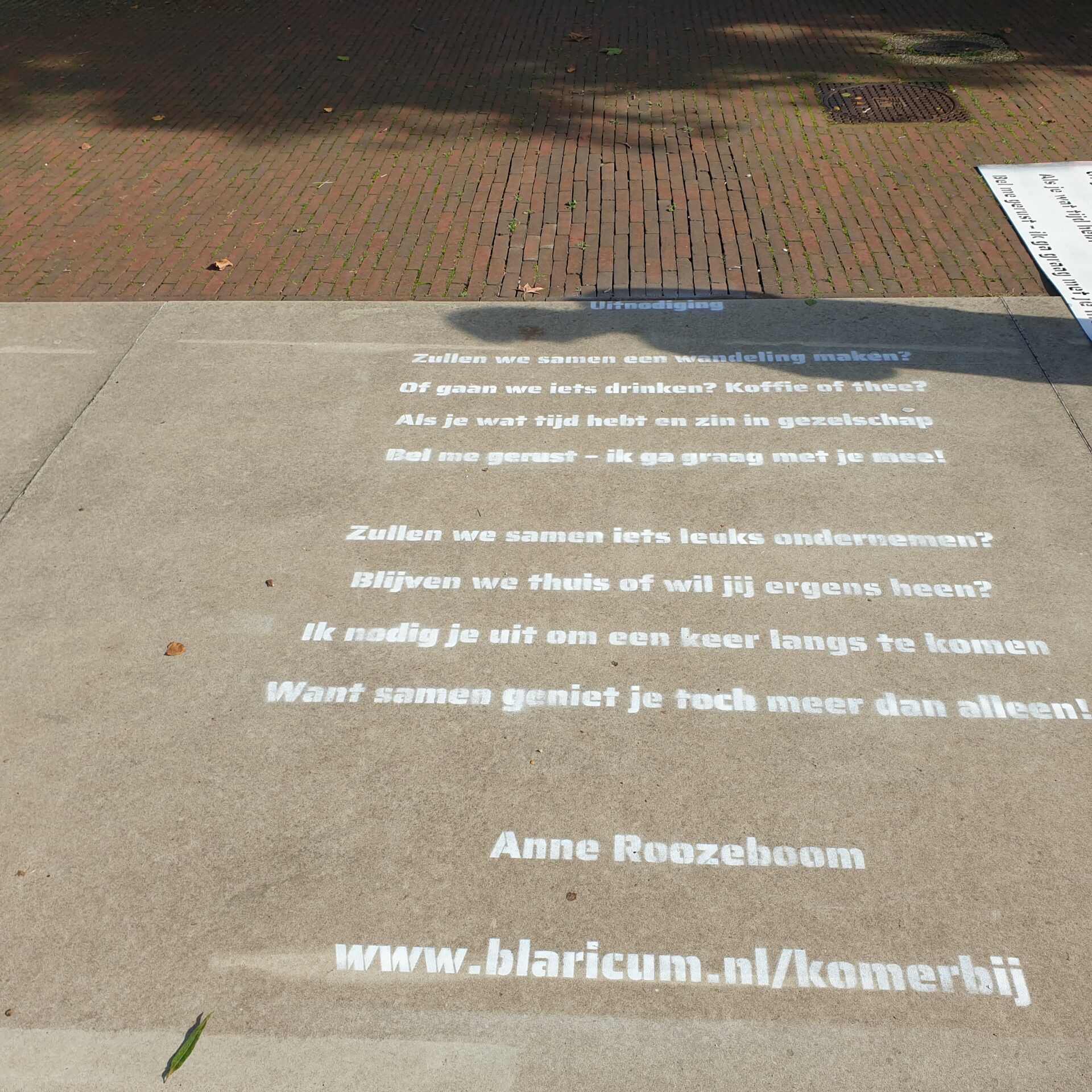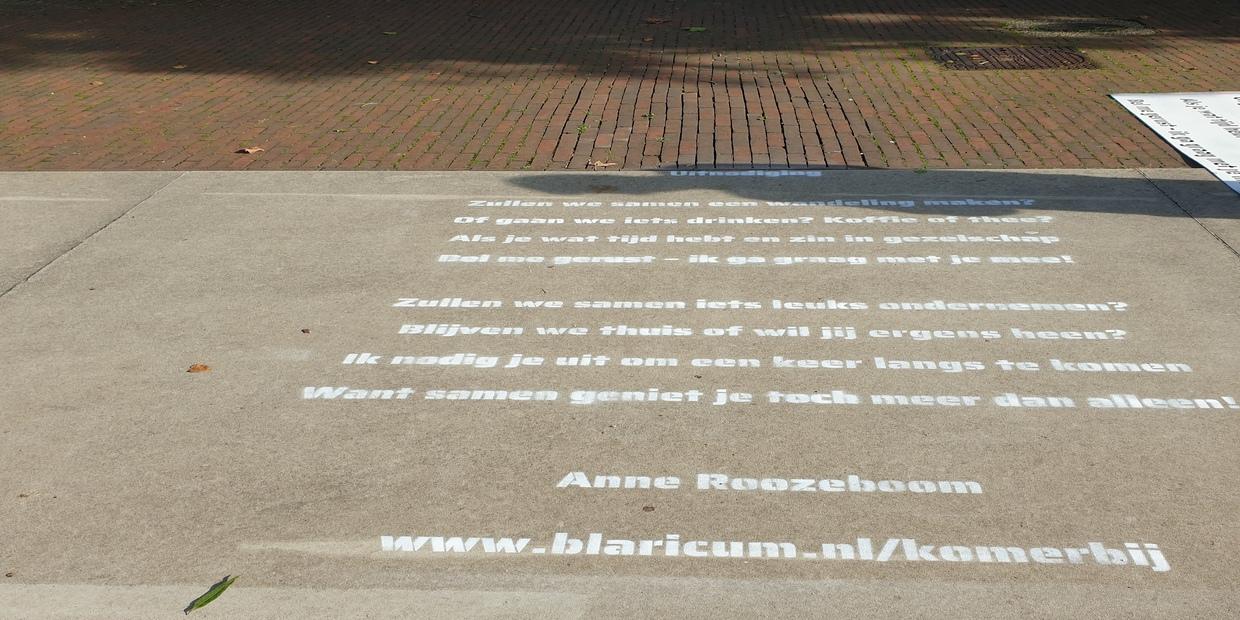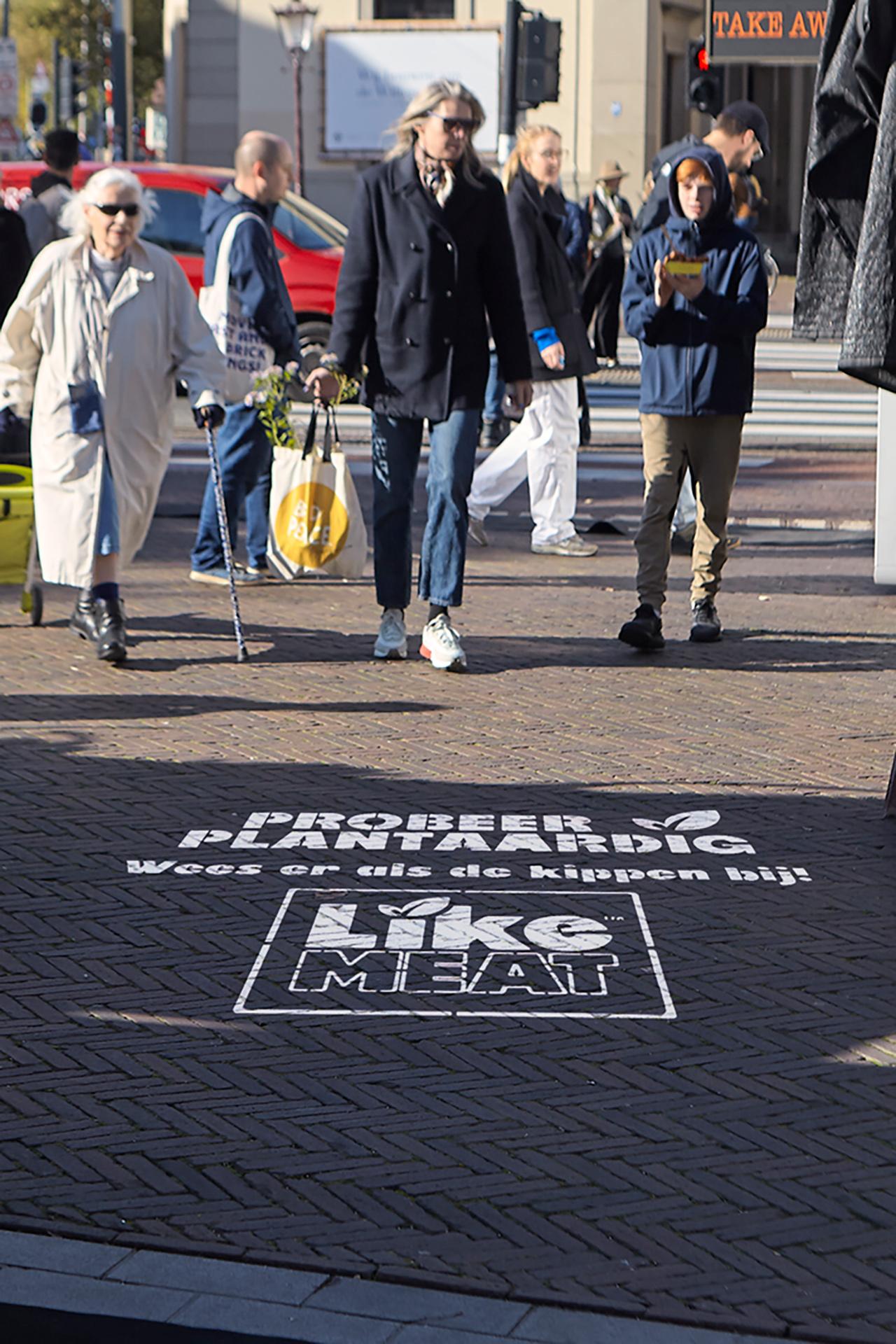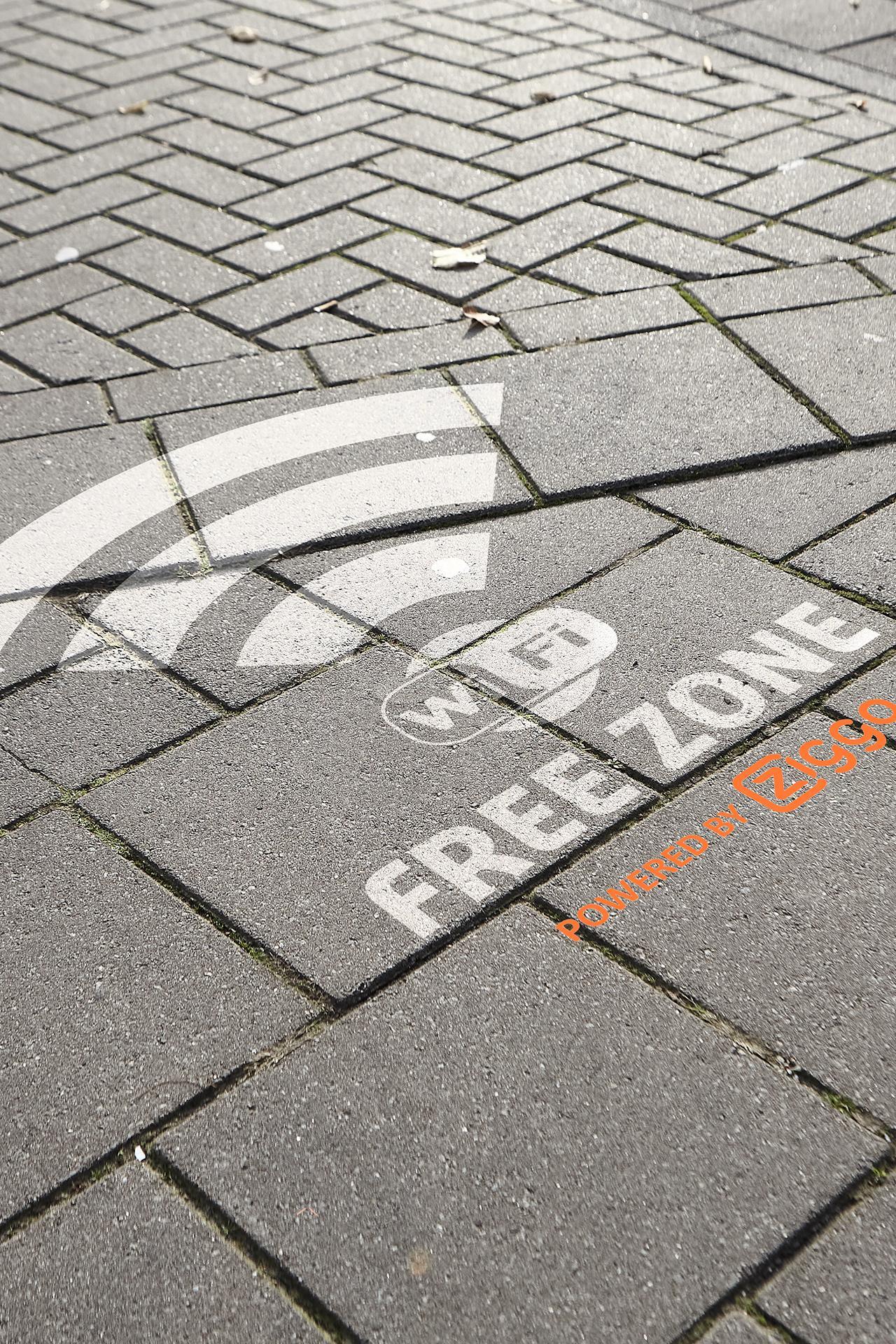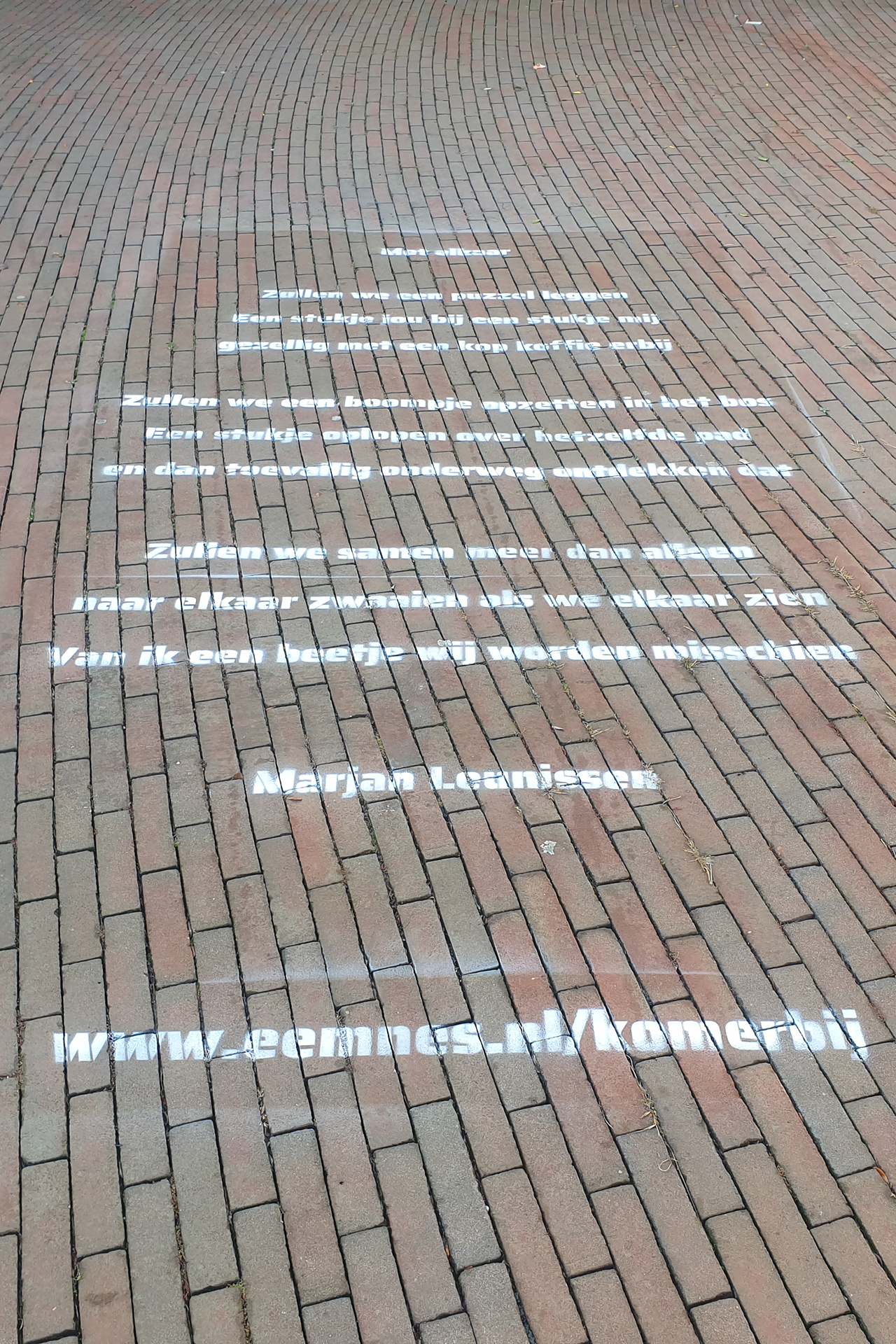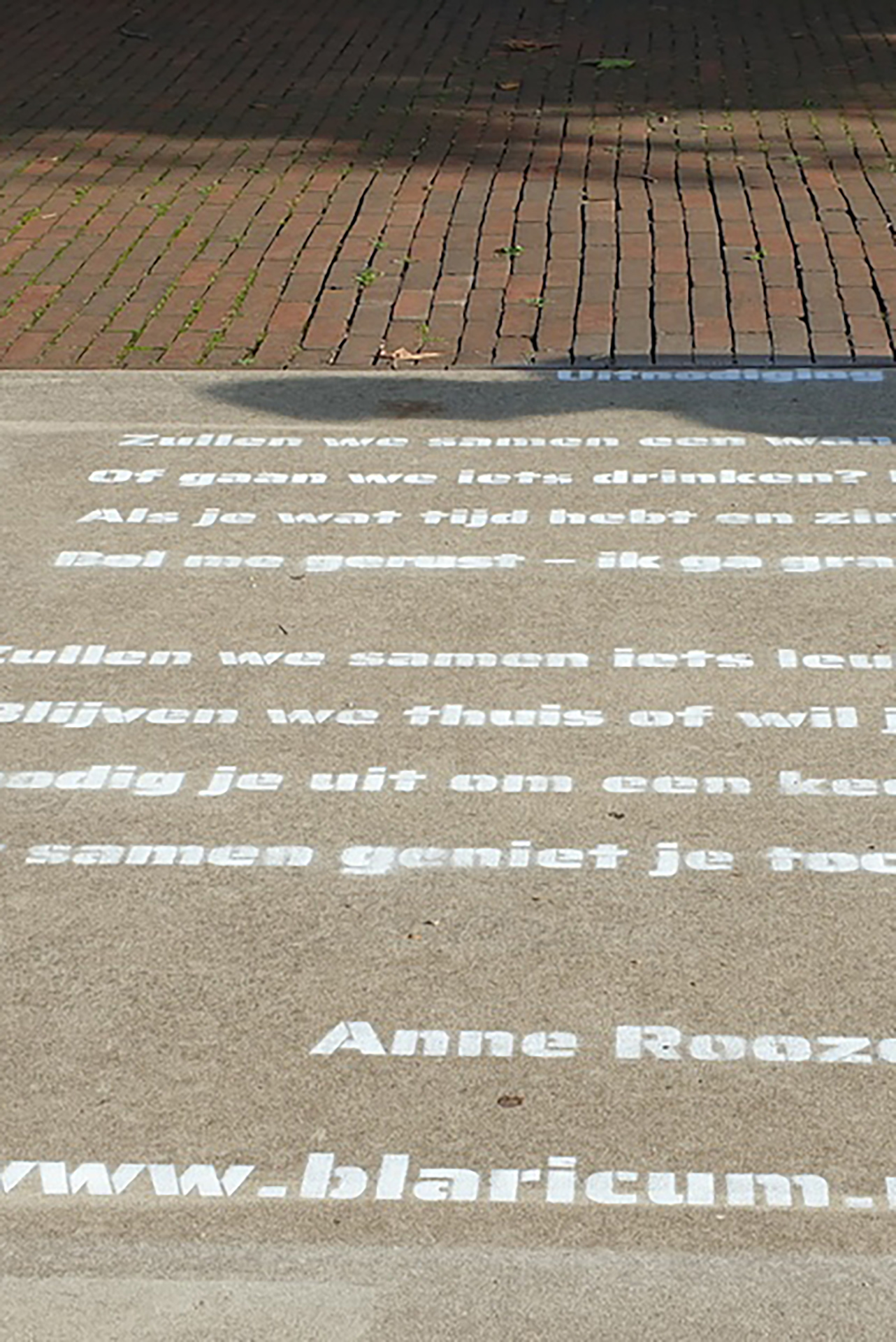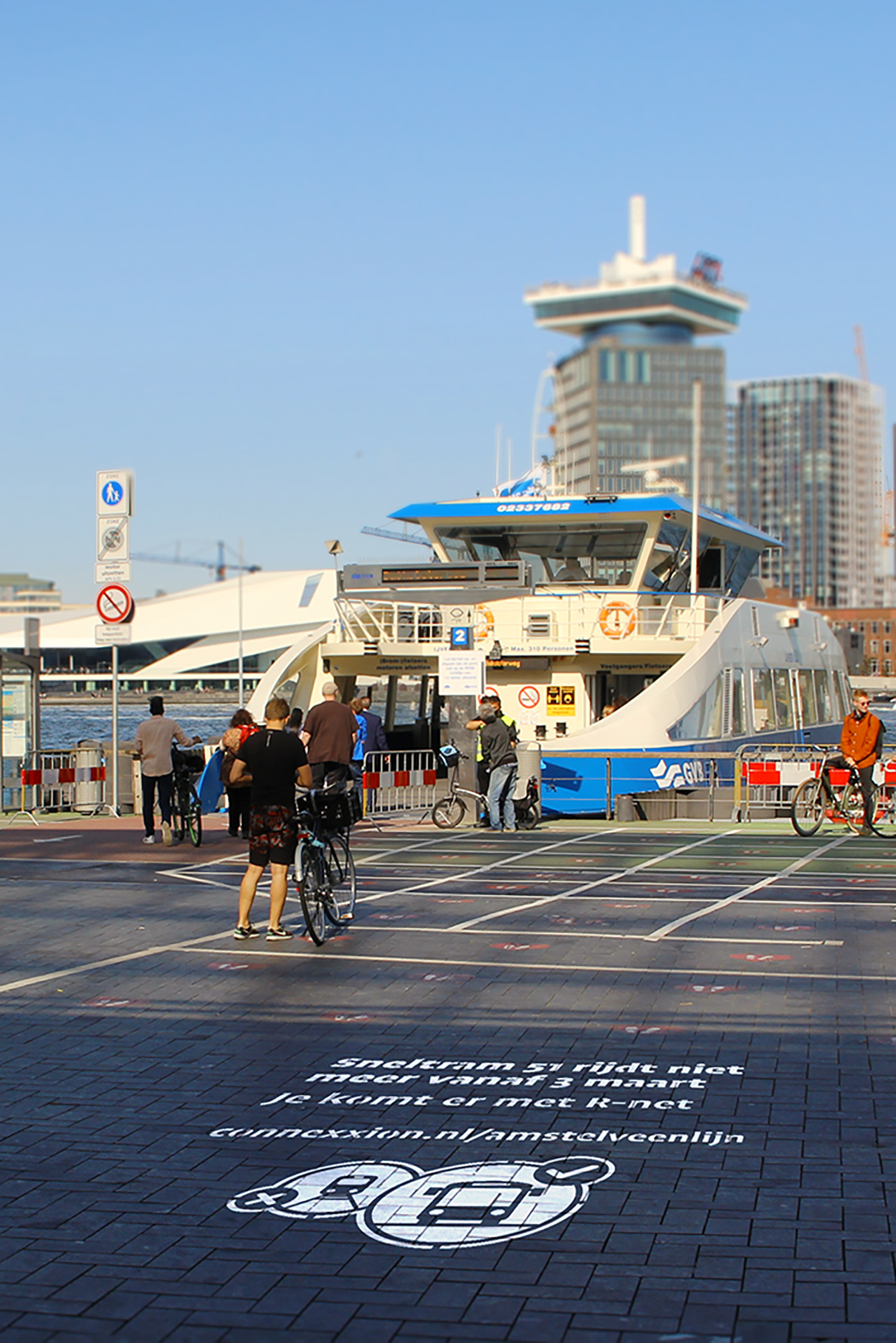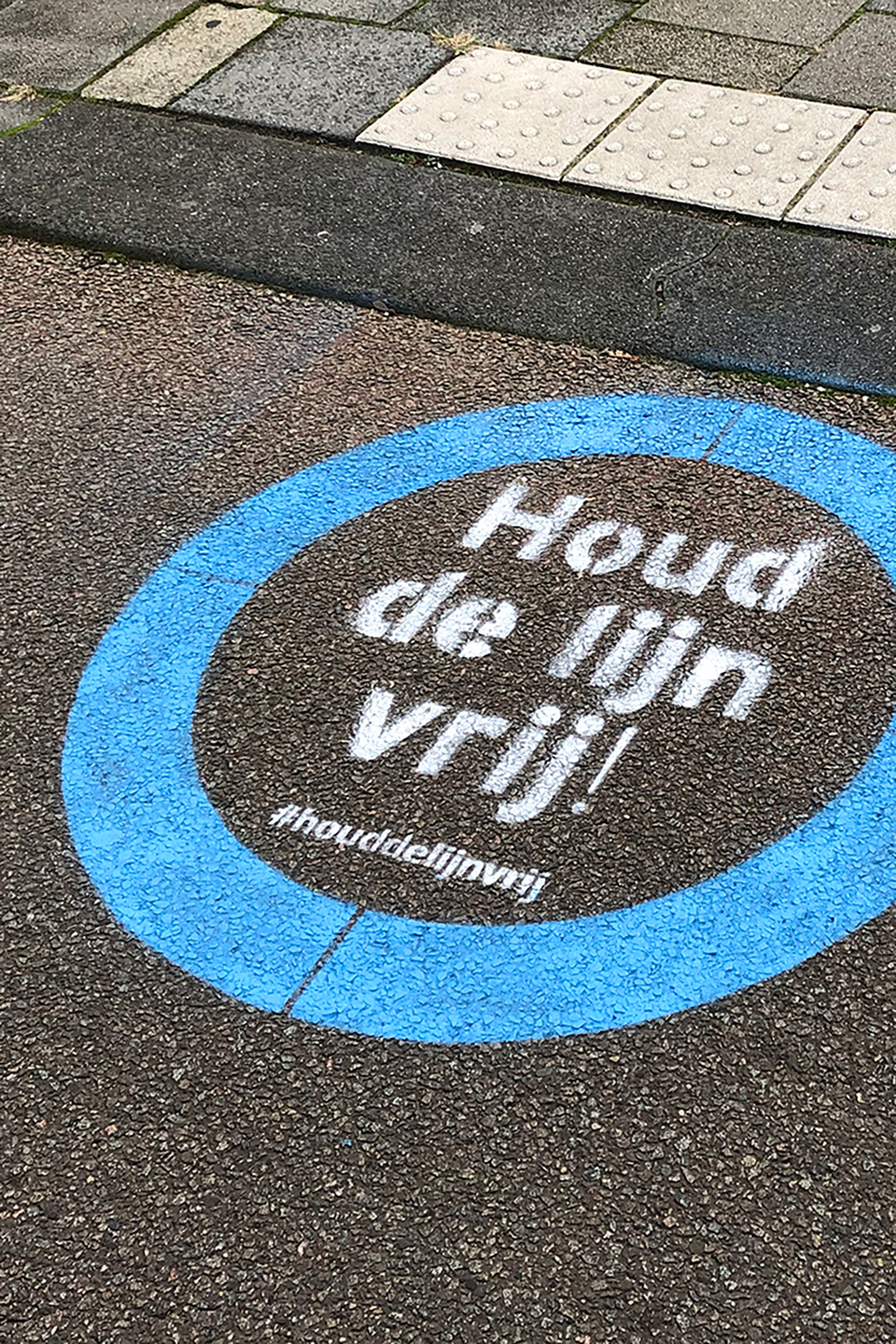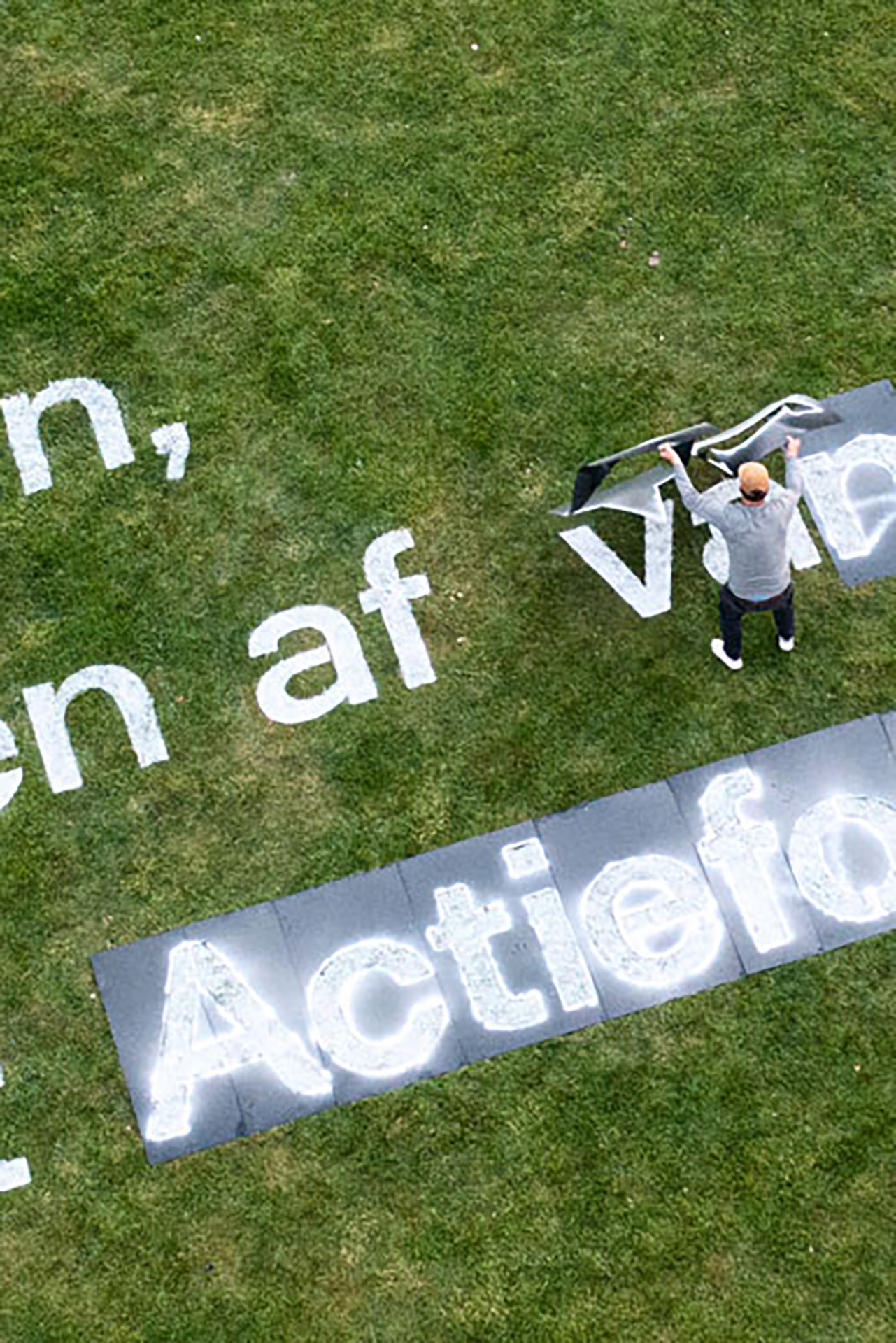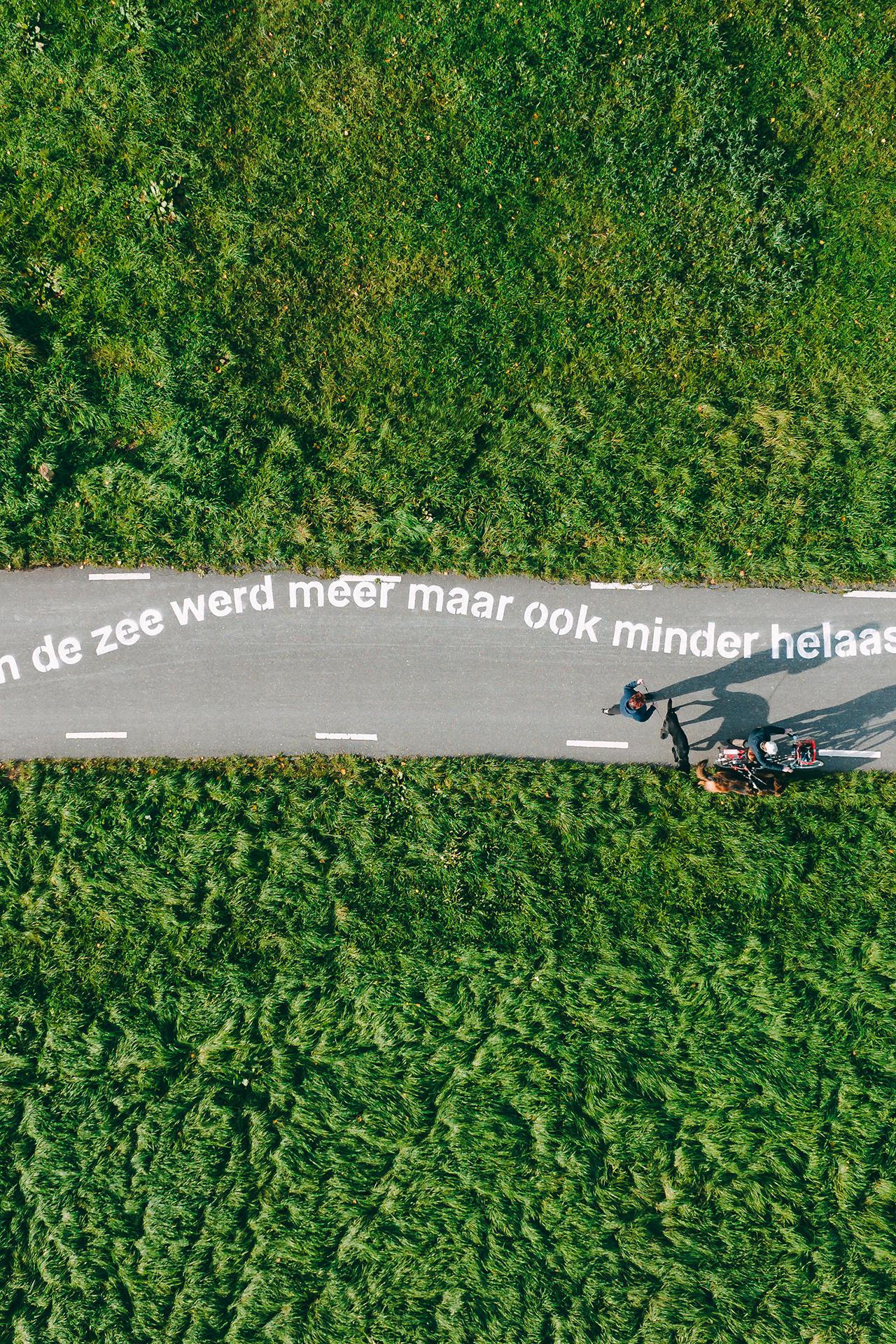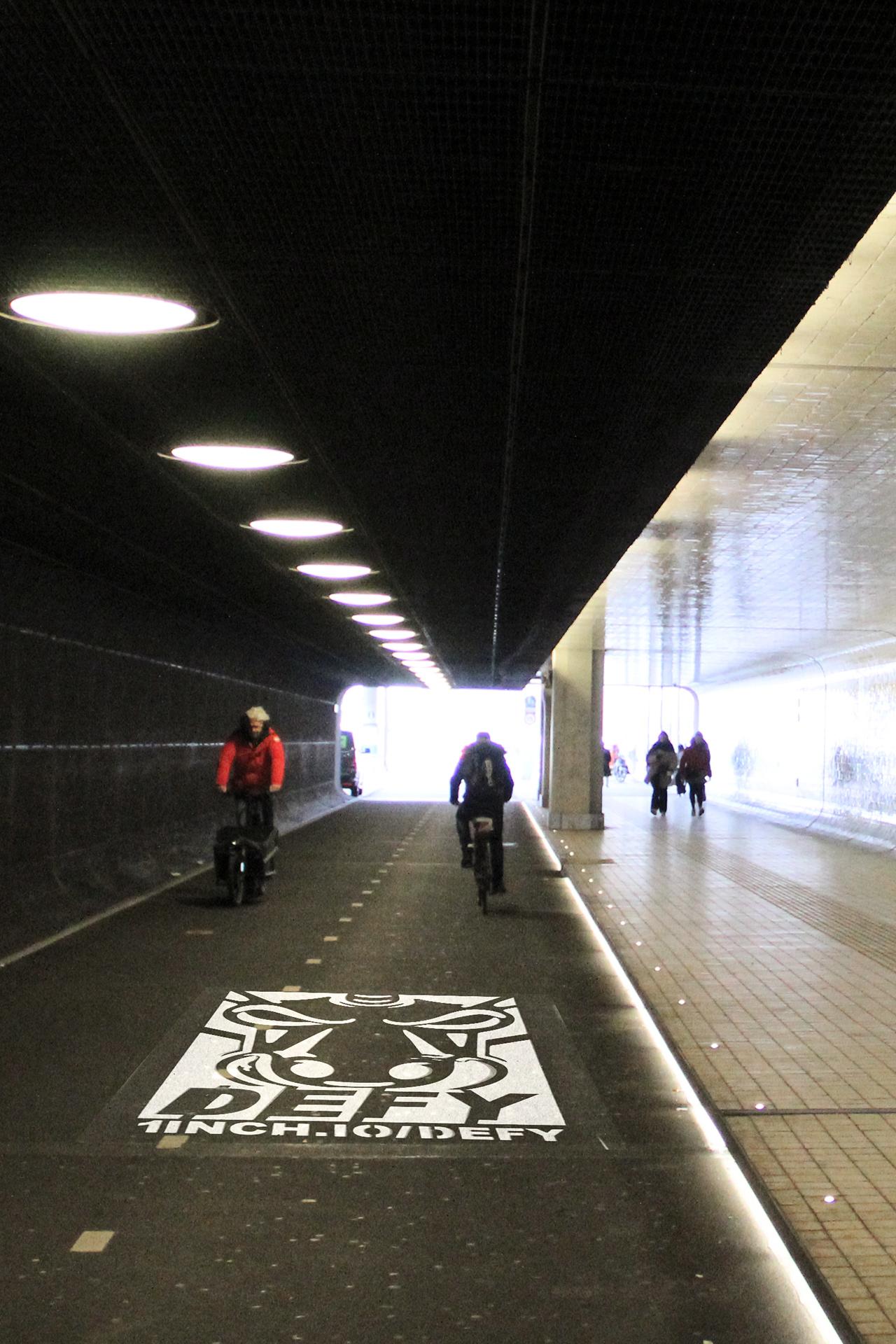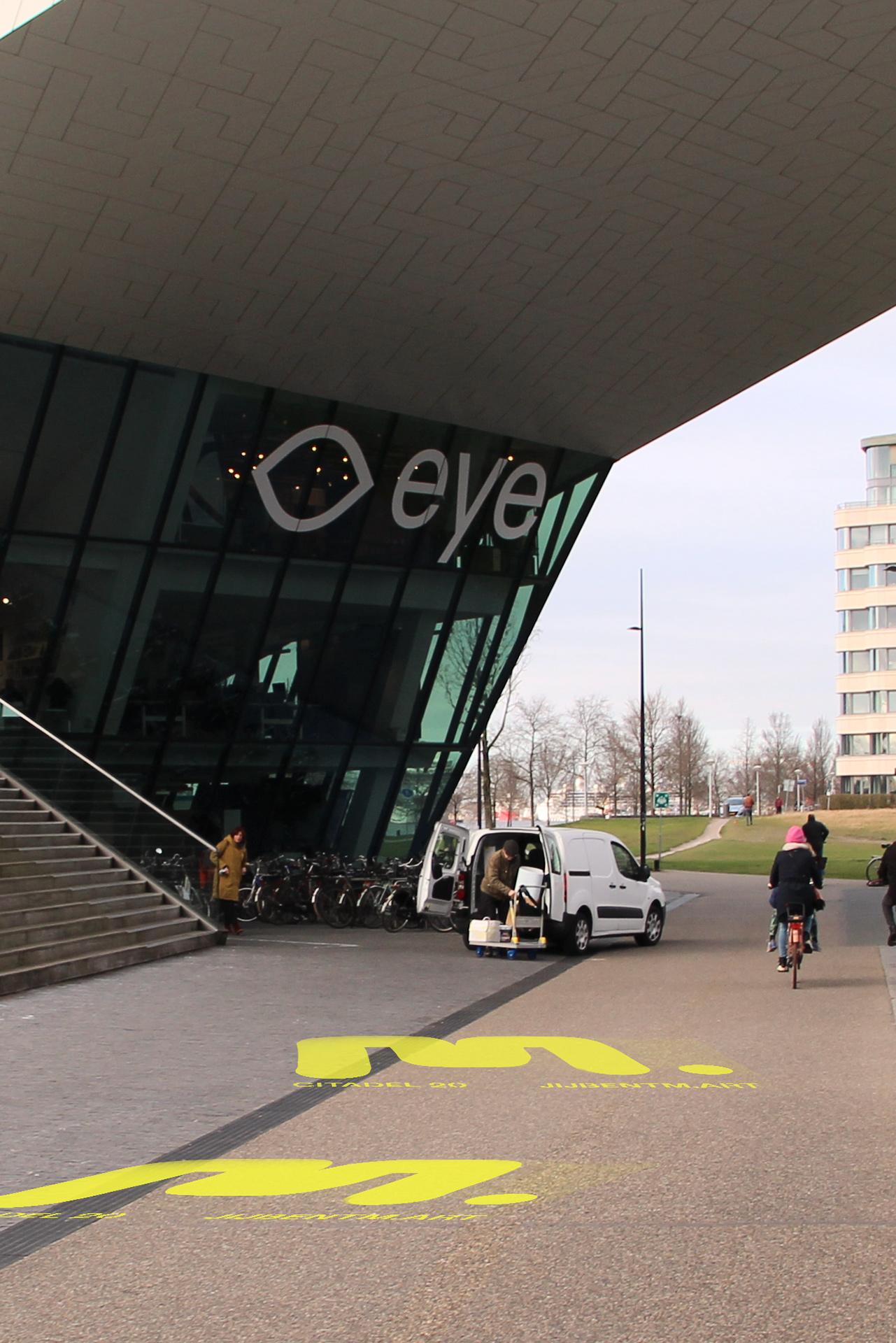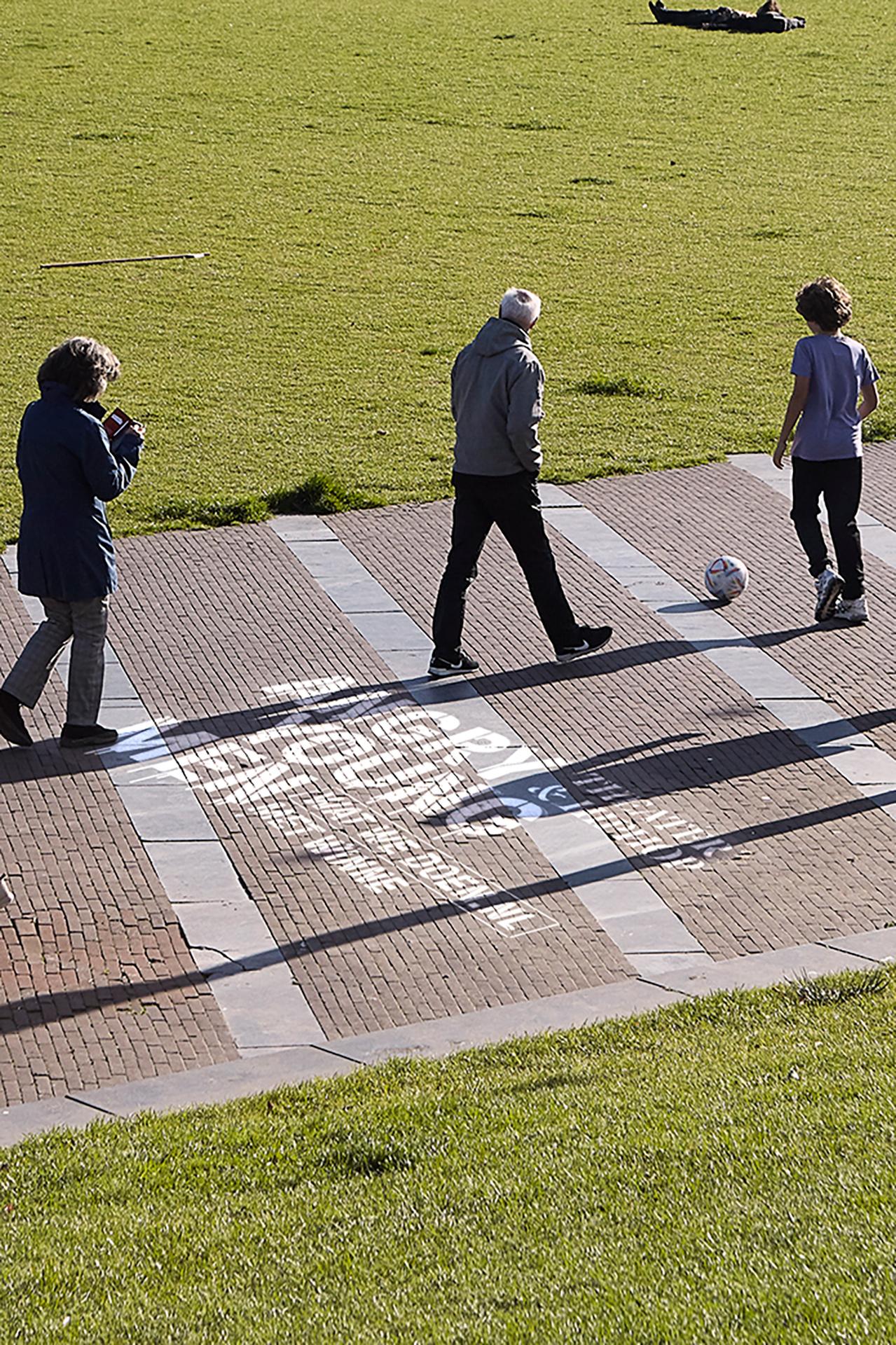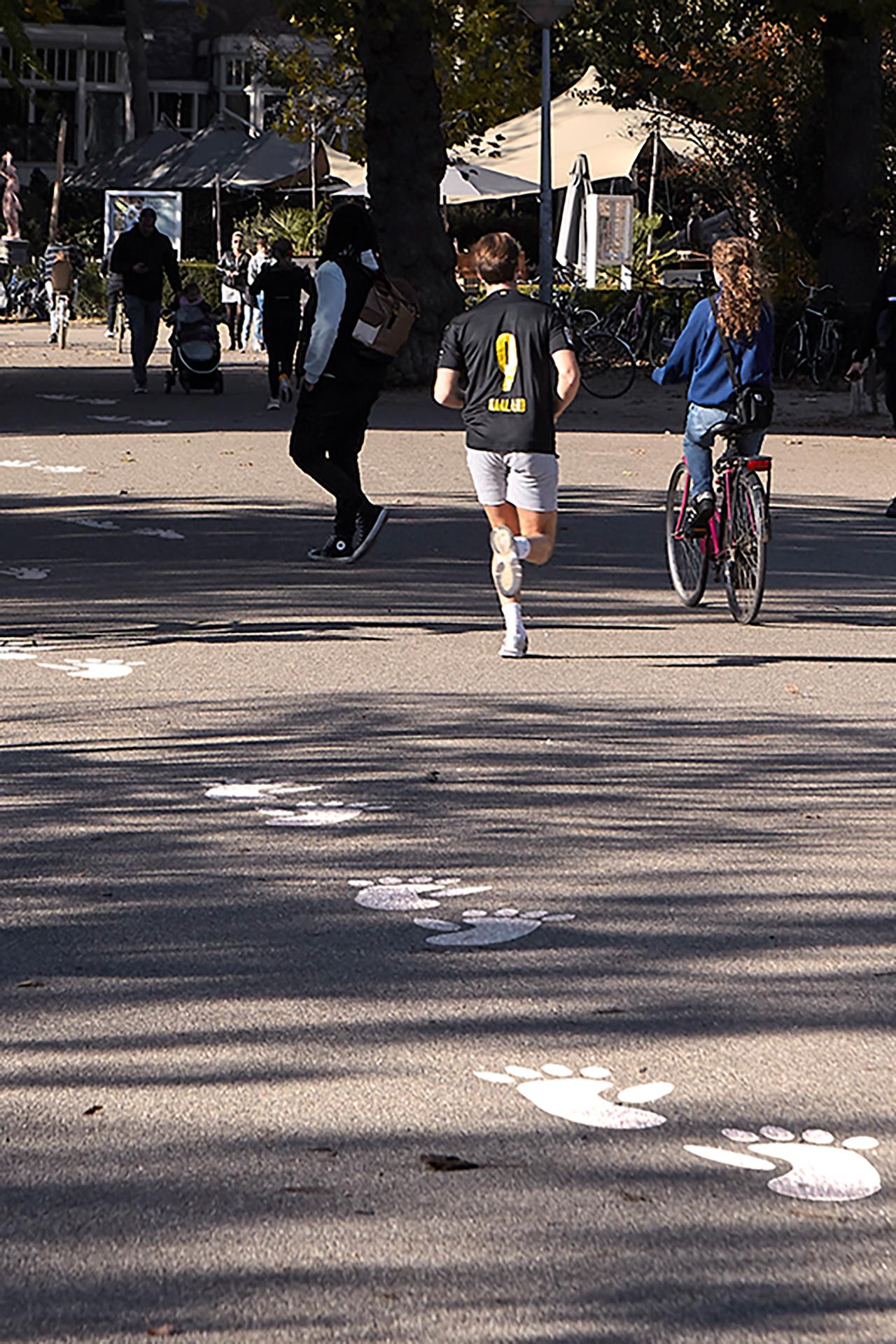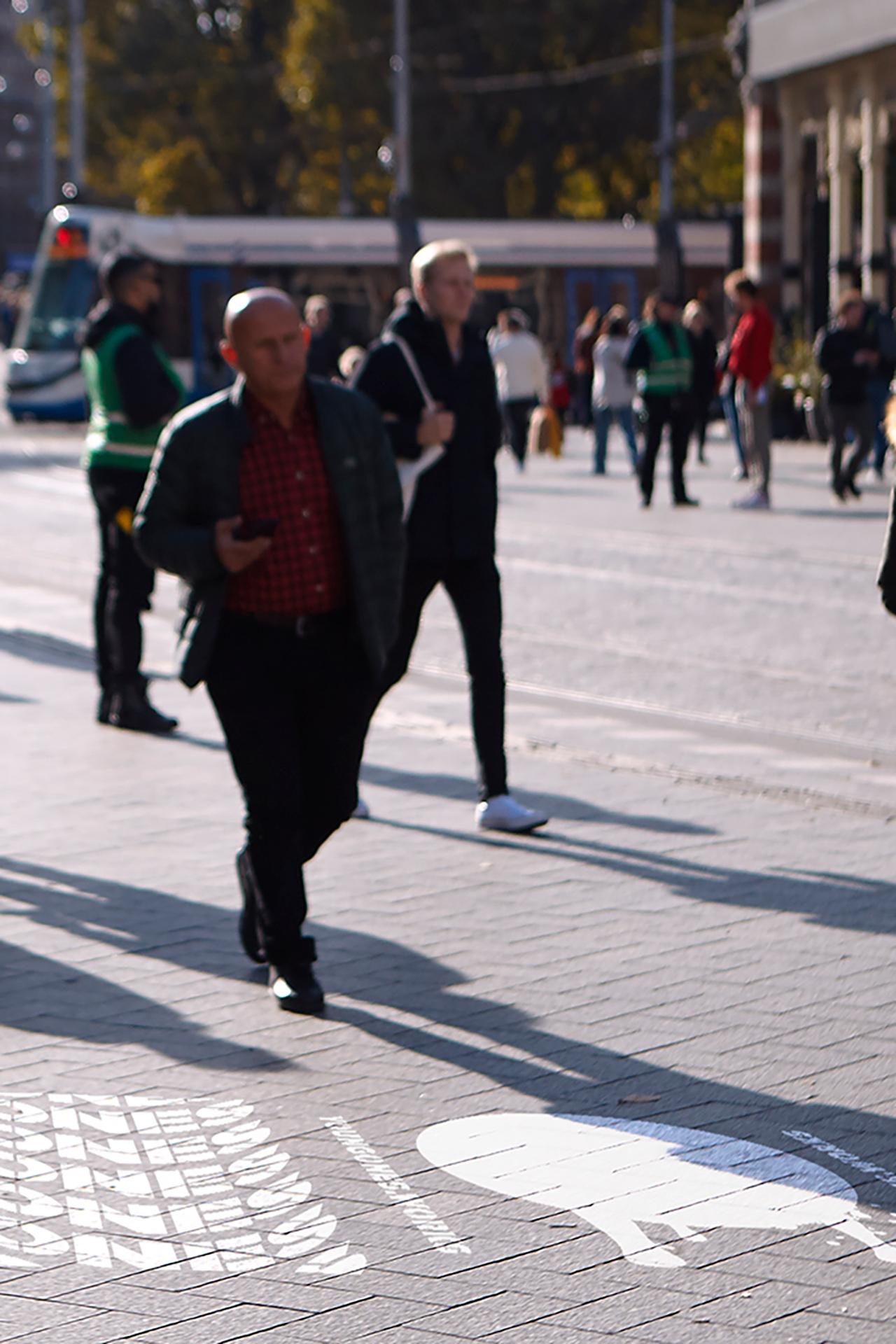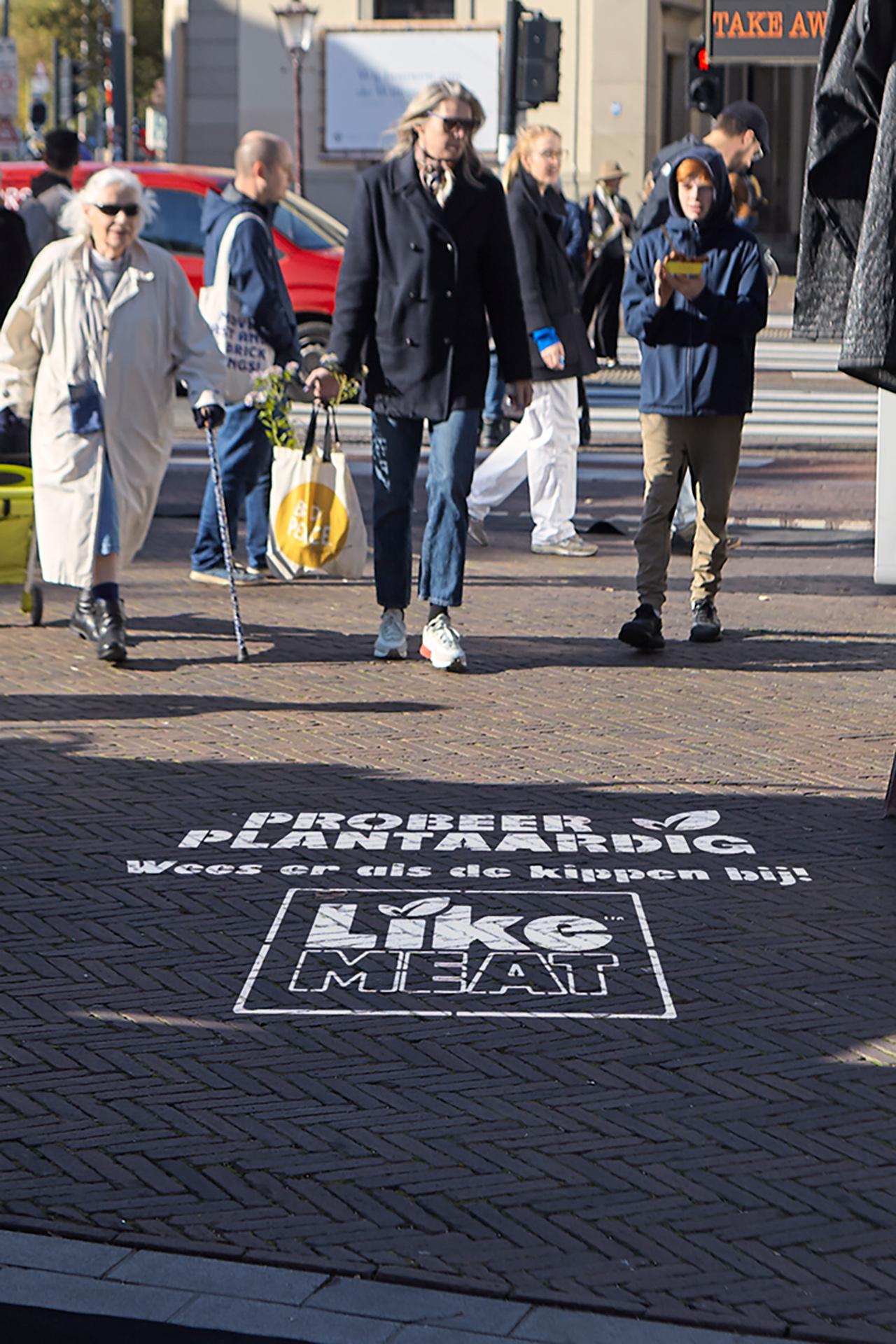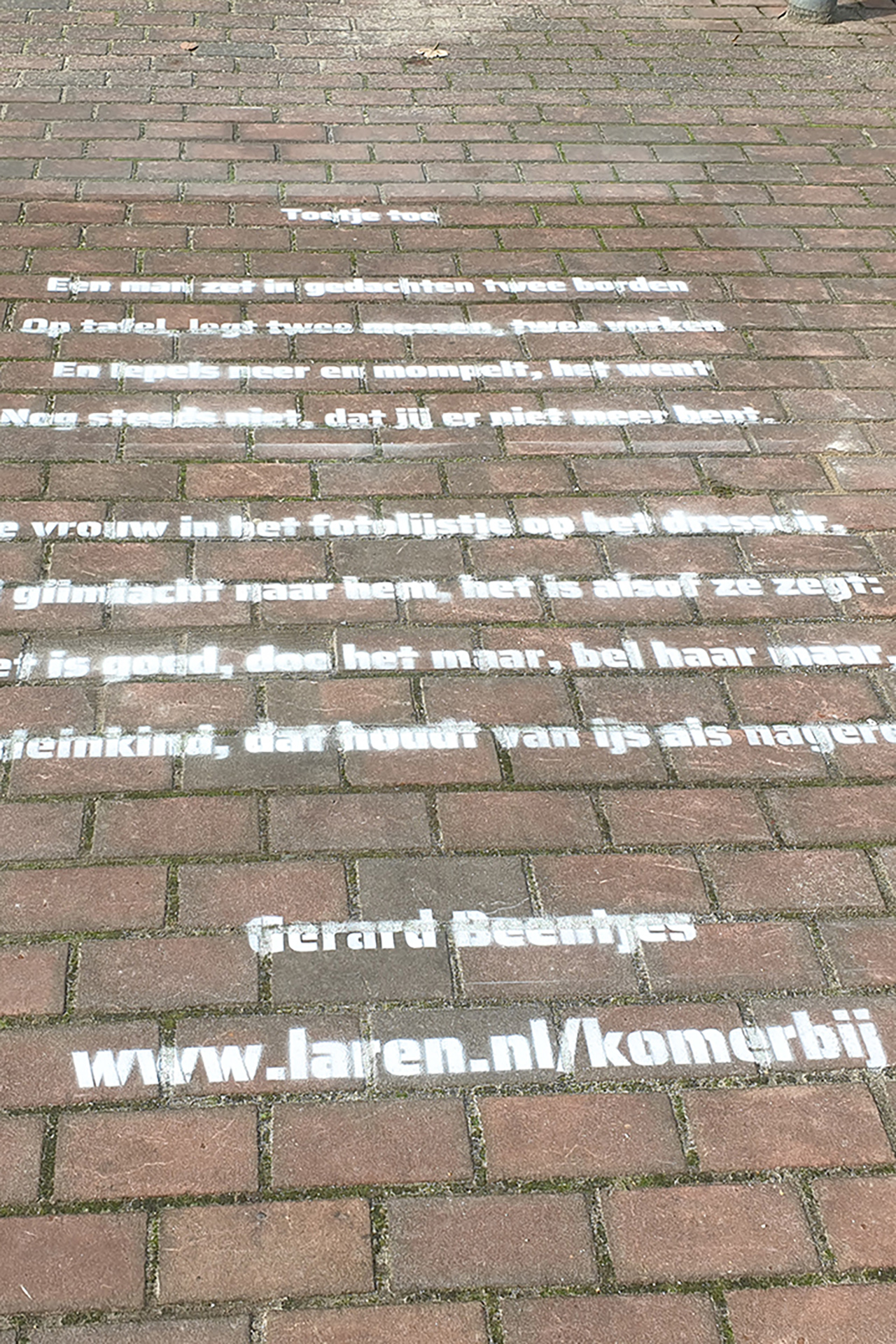 Reverse graffiti
Reverse graffiti, ook wel green graffiti, stencil graffiti of clean graffiti genoemd, is een natuurvriendelijke, spraakmakende en ludieke vorm van buitenreclame. Het is zeer geschikt voor het bereiken van een specifieke doelgroep. De uitingen kunnen namelijk op vrijwel elke gewenste plek worden geplaatst.

Denk hierbij aan ingangen van festivals of clubs maar ook in drukke winkelstraten, bij stations, bus- en tramhaltes of pinautomaten. Ook kunt u zelf specifieke locaties kiezen.
Door een sterke hogedrukreiniger worden stukken stoep, straat of muren schoongespoten. Hierdoor wordt uw logo, website of evenement zichtbaar. Er wordt niets aangebracht maar juist een selectief stuk van de straat of muur schoongespoten.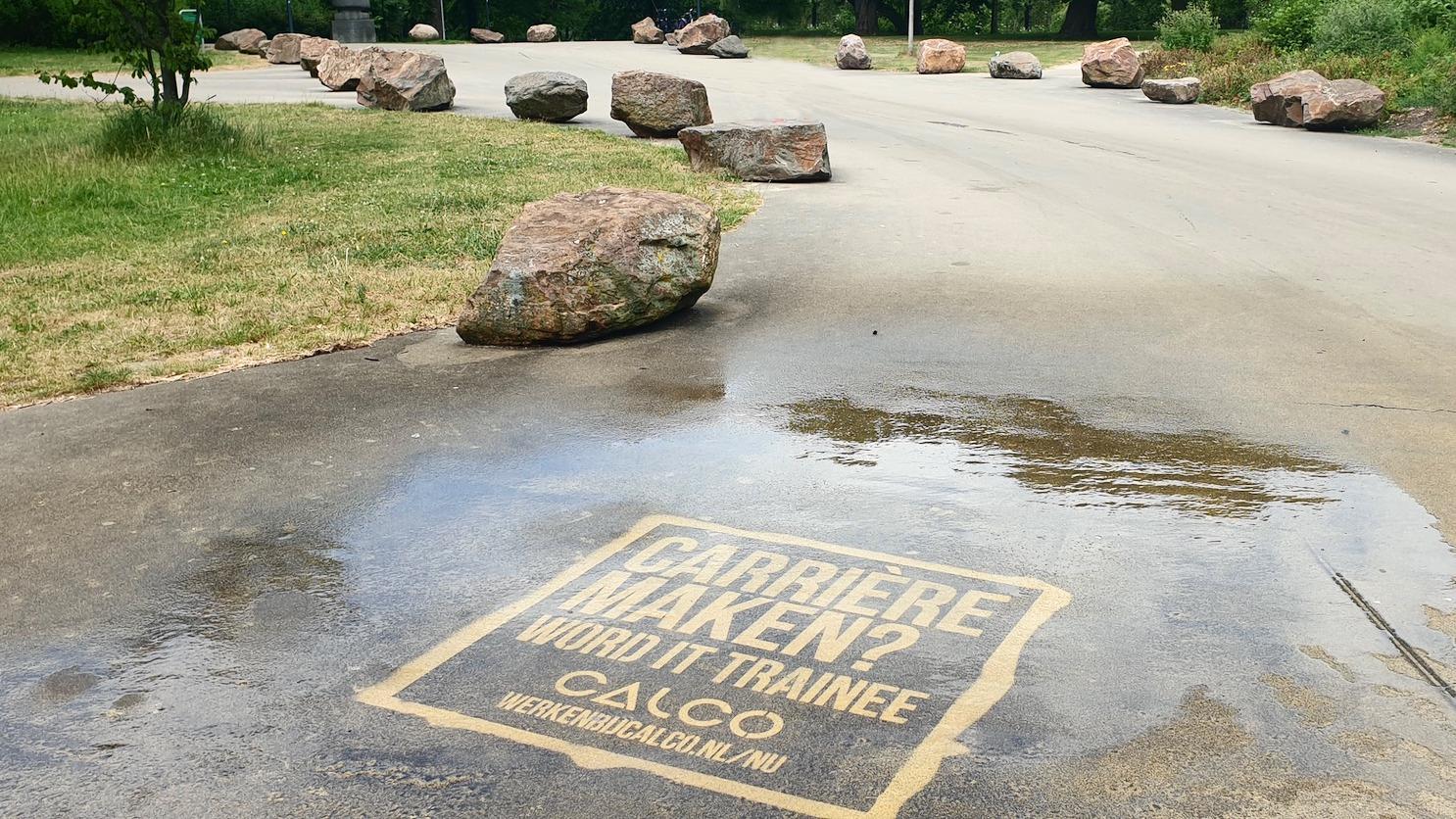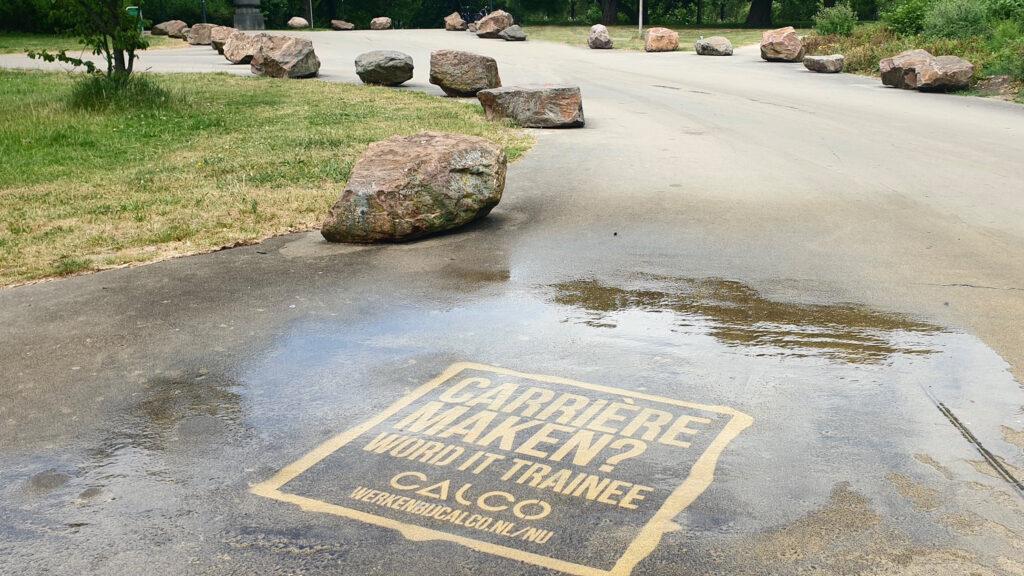 Op plekken waar de straat te schoon is (of niet geschikt) voor reverse graffiti kunnen we ook met vloeibaar stoepkrijt de uiting voor u aanbrengen. Een uiting met krijt valt meer op dan met een hogedrukreiniger. Wij werken met verschillende soorten krijt. De meest gebruikte vorm is na een aantal regenbuitjes volledig verdwenen. Mocht u langere tijd zichtbaar willen zijn kunnen we een krijt gebruiken wat +/- 12 maanden zichtbaar is. Ook uitingen in kleur(en) behoren tot de mogelijkheden.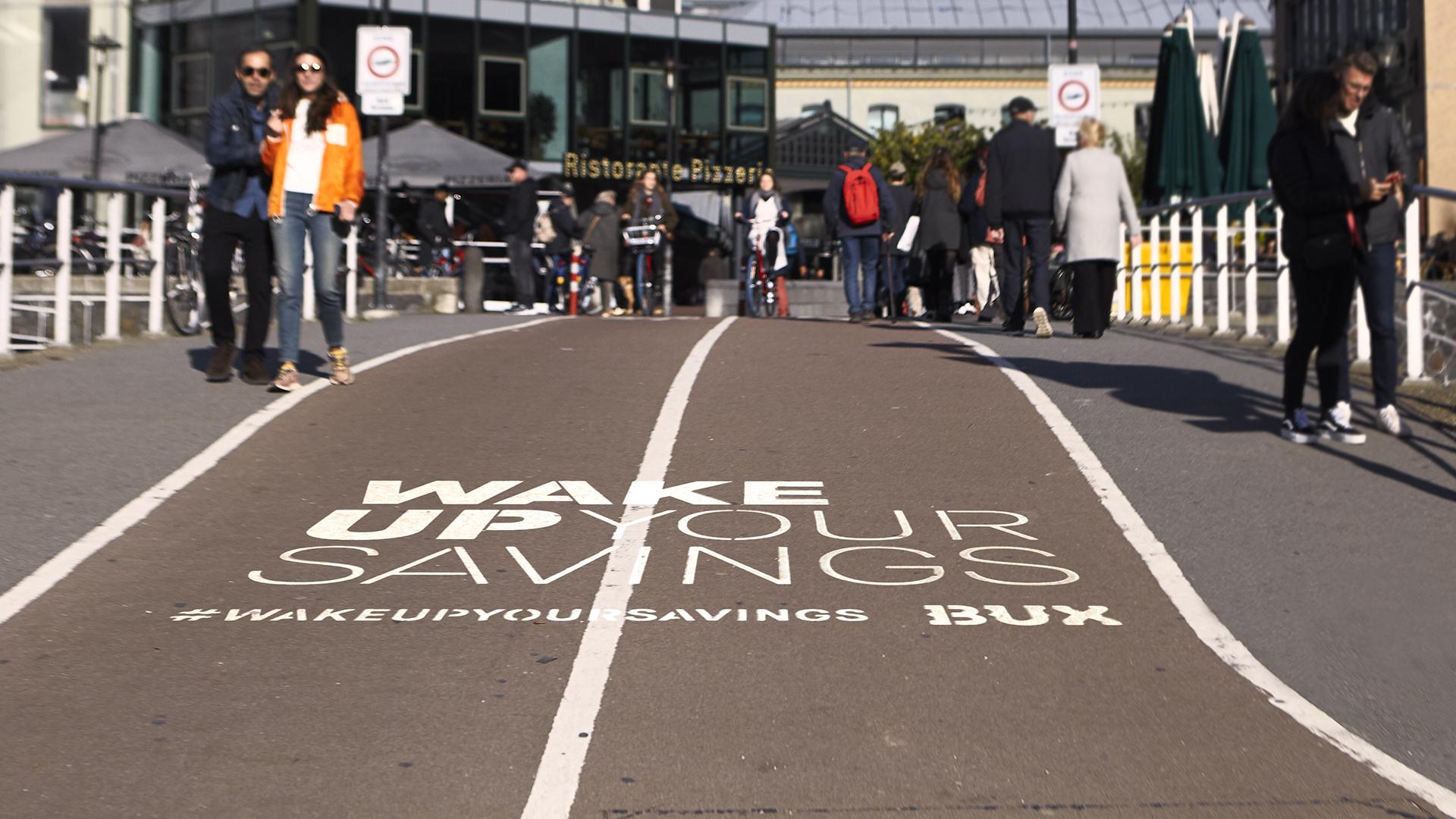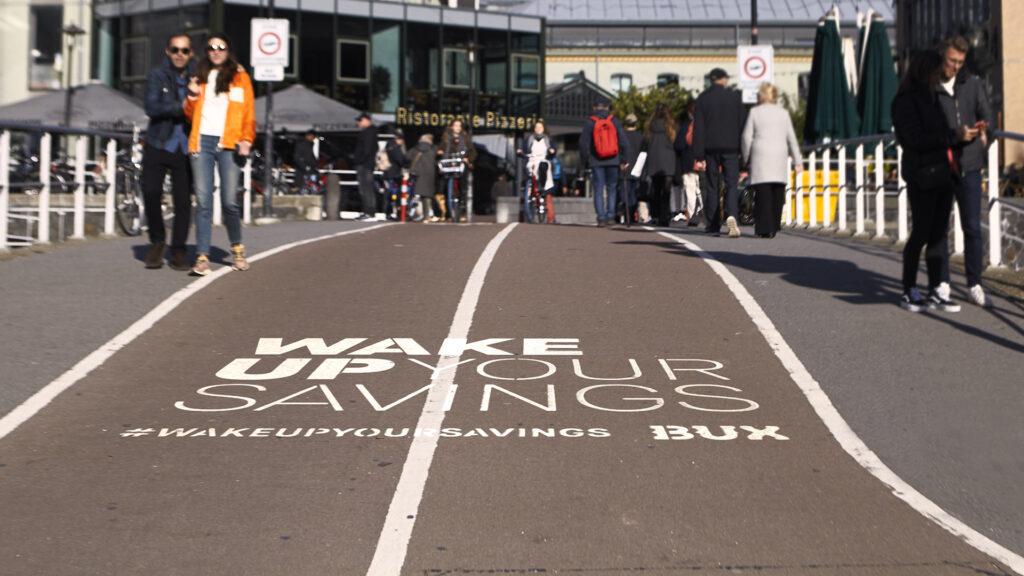 We kunnen (tijdelijke) looproutes markeren die van belang zijn om aan te geven hoe mensenstromen zich van A naar B behoren te bewegen. Hiermee kunnen we door een vriendelijke en toch duidelijke manier meer bewustzijn creëren bij winkelend publiek, in winkelstraten of op markten en pleinen. Deze techniek van gedragsbeïnvloeding wordt ook wel 'nudging' genoemd. Vaak wordt dit ingezet bij (gescheiden) afvalcontainers, fiets-parkeerplekken, alcoholvrije zones en kan het mensen vriendelijk wijzen op elke vorm van (on)gewenst gedrag. Meestal worden 'nudging' campagnes uitgevoerd met tijdelijk krijt.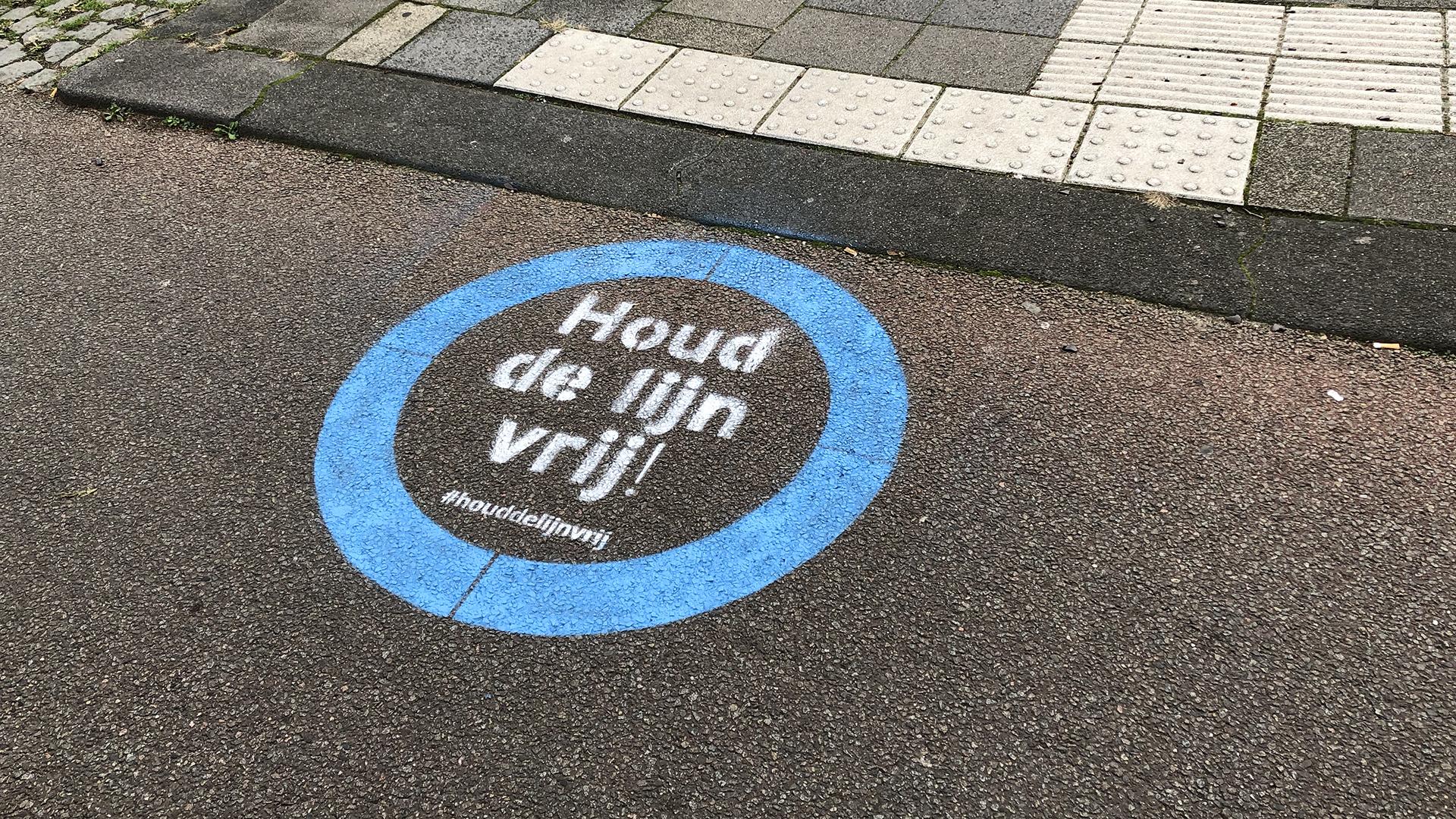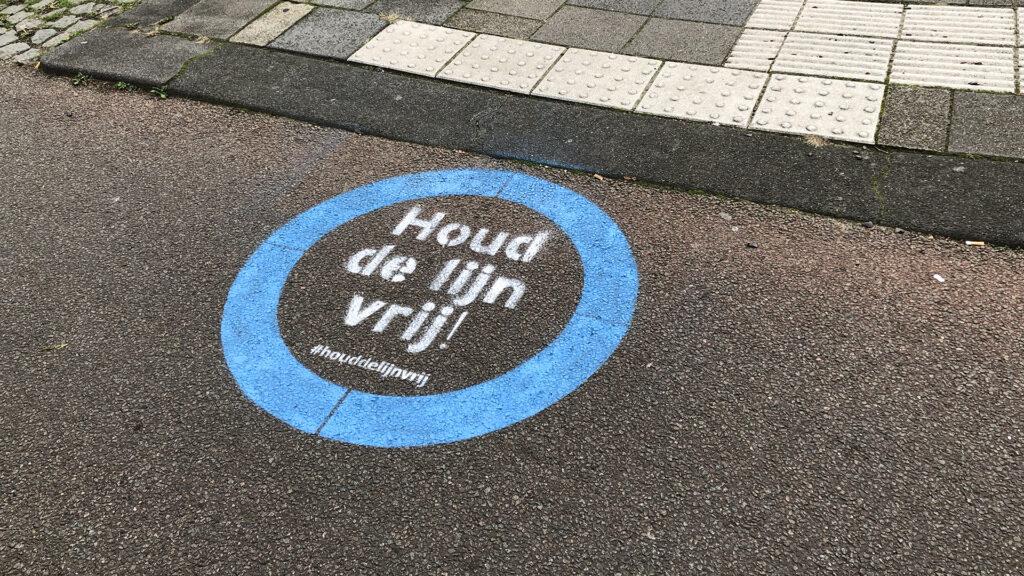 Ook hele grote uitingen (50 meter of meer) behoren tot de mogelijkheden. Hieronder ziet u een samenwerking van NICE2KNOW en het waterschap Noord-Holland.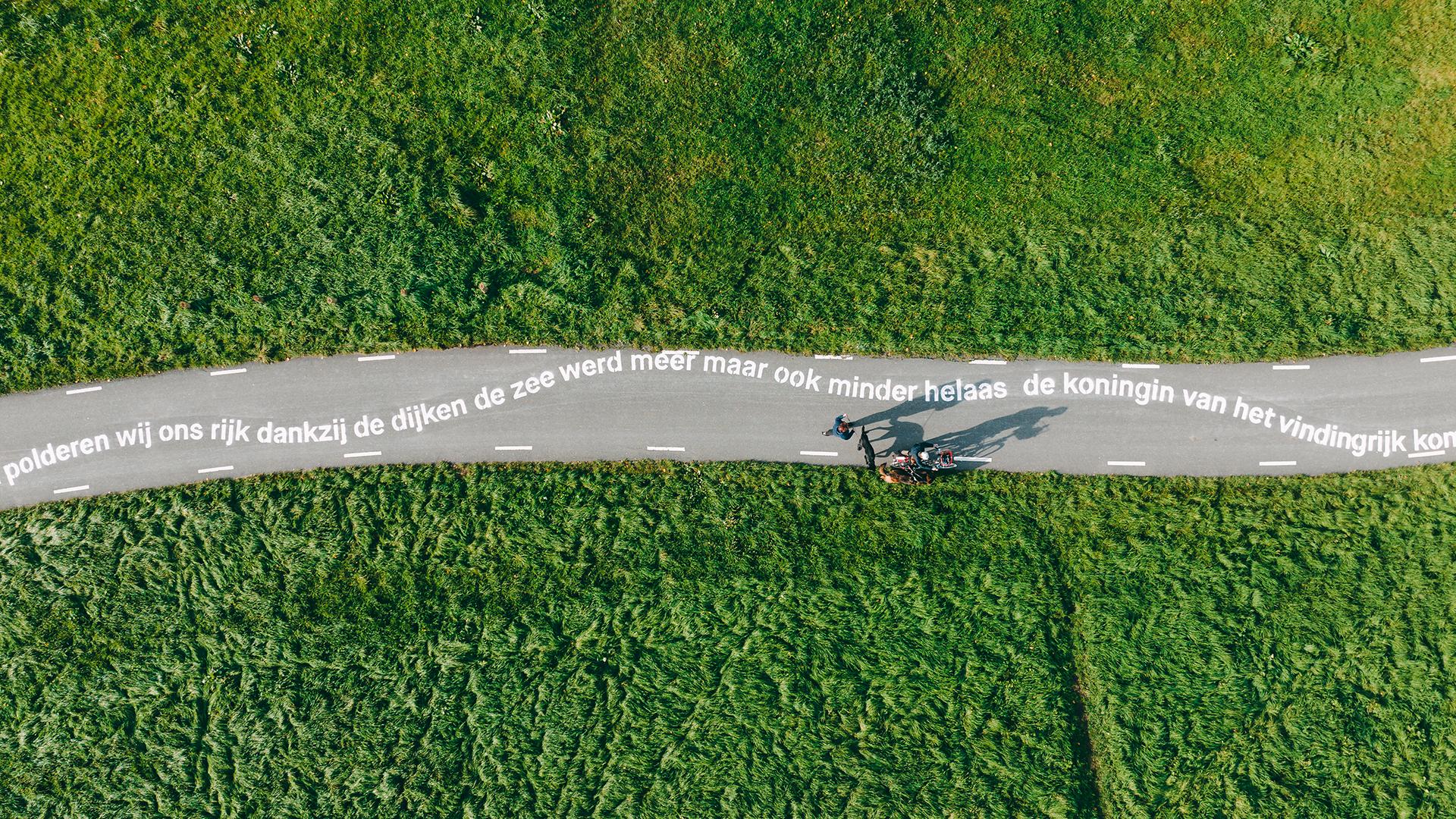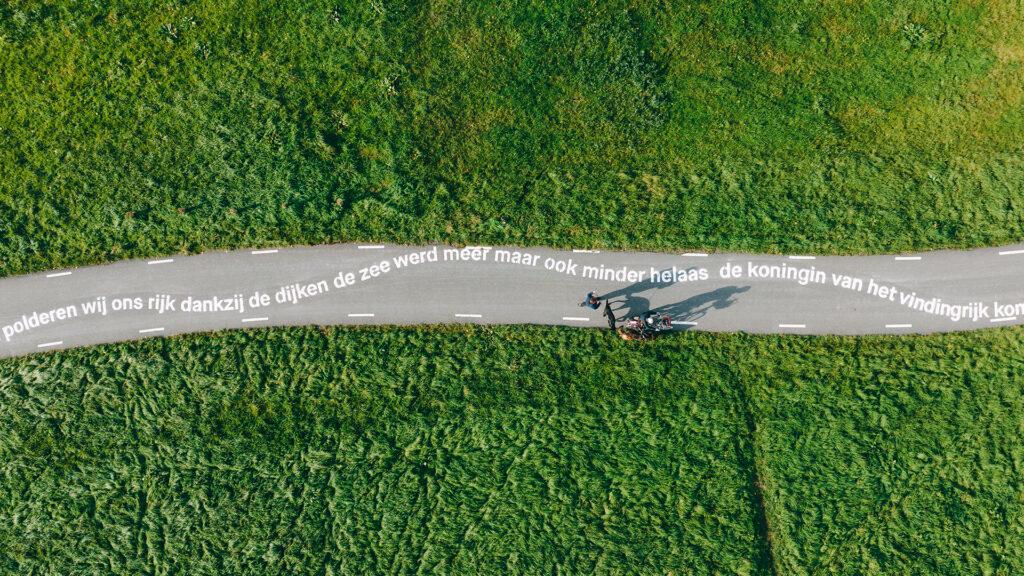 Alle materialen die wij hierbij gebruiken zijn volledig biologisch afbreekbaar. Ze vormen geen enkele belasting voor het milieu. Een clean graffiti campagne geeft uw bedrijf, gemeente of merk een creatieve, duurzame en bewuste uitstraling. Samen met u bepalen we waar, hoe en hoeveel uitingen we plaatsen. Het ontwerp voor het sjabloon levert u aan. Hierin kunnen wij u uiteraard adviseren en het ontwerp eventueel aanpassen of geschikt maken.
Het plaatsen van uitingen met krijt valt qua wet-en regelgeving in een grijs gebied. Het behoort hiermee tot de zogenaamde 'guerillamarketing'. Doorgaans is het niet mogelijk hiervoor een vergunning aan te vragen. Indien de campagne in samenspraak is met een gemeente, provincie (of een gemeenschappelijk belang dient) wordt er uiteraard wel een vergunning of toestemming verleent. Wij hebben inmiddels 20 jaar ervaring en kennis in het uitvoeren van deze vorm van guerillamarketing en kunnen u hierin adviseren en assisteren. Daarbij kunnen wij altijd de uitingen weer verwijderen mocht dit gewenst zijn of mocht er een klacht zijn. NICE2KNOW is actief in de gehele Benelux en indien gewenst ook in alle andere landen binnen de Europese Unie.
De voorbeelden in de slider hierboven geven een goed beeld van wat mogelijk is.